Supported software
Supported versions
Tags

Tags
/!\ CURRENTLY GETTING A MASSIVE UPDATE! YOU SHOULD TOTALLY BUY IT! /!\

OVERVIEW
​
Nowadays, anti-cheats are a-dime-a-dozen. But choosing a good one is vitally important to managing any good server, regardless of gamemode or playstyle. With
countless of features
,
accessible support
,
user-friendly interfaces
and
fantastic optimization
, JI AntiCheat is quickly rising to the top as one of the best AntiCheats in the market.
WHY CHOOSE US?
​
|| LAG-FREE!
There's nothing worse than an AntiCheat that makes hefty promises and delivers them by lagging out the whole server. With over two years of development experience, we can assure you that JI AntiCheat is completely stable and will perform optimally - it will never cause any TPS drops, eat memory, or result in any lag and disconnections!
|| FLEXIBLE CONFIGURATION
This plugin comes with language and configuration files that are completely editable! This means that you can customize every public (and staff-side) aspect of the plugin, making your server appear as professional as you'd like.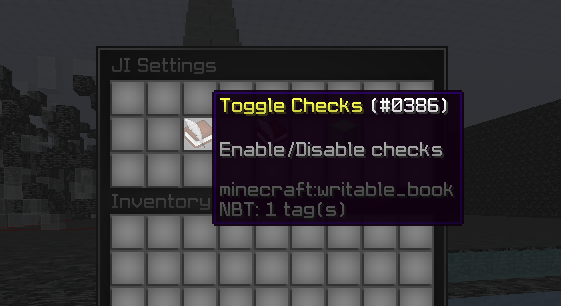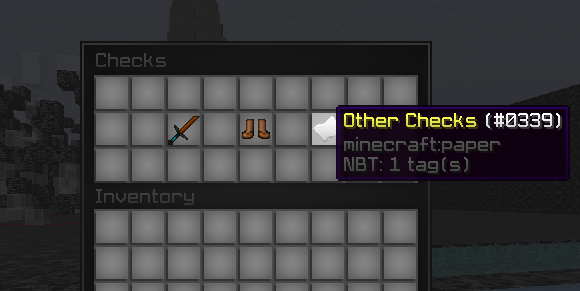 || COMMANDS
- /ji (GUI) - options = Checks | AutoBans - Can toggle on and off checks and autobans
- /ji status <player> - displays the violations of a player
- /ji debug <player> - helps find accurate information to help fix false positives and create more accurate checks [Coming Soon]
- /ji reload - reloads the langauge files
- /alerts - toggle on and off alerts
- /jday - useful judgment day commands
|| ACCURATE DETECTION
We're confident in our checks that can catch everything from FastBow to Reach (full list below). But if anything ever gets past, just give us a shout and we'll respond by fixing the problem swiftly.
Combat:
AttackSpeed
BlockHit
Crits
DoubleClick
FastBow
KillAuraA [Experimental]
KillAuraAimBot
KillAuraB
KillAuraClickPattern
KillAuraD
KillAuraE / MultiAura [Currently fixing]
KillAuraF [Adding soon]
NoSwing
Reach
ReachB [Adding soon, Good Check]
Regen
Triggerbot

Player:
Twitch
Velocity
Ascension
BedLeave

Movement:
Blink
Fly
Glide
Jesus
NoFall
Phase
Speed
Spider
Step

Miscellaneous:
VClip
Crash
MorePackets
Sneak
TabComplete
Timer

* All checks listed are functional and have been tested, but I recommend you see what works best for your server by running with autobans off or judgement that way if you decide it's picking up a lot of cheaters you can execute a jday. *
|| ANTI-LEAK
With our anti-leak code implementation, we can easily monitor usage of this plugin and disable leaked copies remotely. This way, what you purchase is an unparalleled and premium experience, exclusive only to paying customers.
|| JUDGEMENT DAY
If you too find satisfaction in watching waves of hackers get banned all at once, we've got your back! You can manage this unique feature with the
/jday
command.
|| DISCORD SUPPORT
Our team is ready to answer any questions or help you troubleshoot issues, just join our discord
right here
, and stand a chance to win our Discord giveaways too!
|| Q&A
Q: Can we edit the prefix and such to whatever we want?
A: Yes of course! You can customize everything except the commands! This goes from alert messages to ban commands!
Q: Does it prevent all clients?
A: We try our best, however in the current state of JI we prefer to focus a lot more on Blatant client detection (95% of all hackers). We detect a variety of hacked clients, on which we keep improving as the days go by.
Q: What clients do you use to test?
A: At this current stage we have decided to not release a list of clients used for testing (for very obvious reasons).
Q: I can't afford it! Can I get a discount?
A: JI is cheaper on
https://ghast.cc
Test Server:
Video: Soon
Price: 20 USD includes all updates and support
Src: If you'd like to purchase the source, PM me.
TOS
- Distributing or leaking this plugin will result in your copy being disabled.
- No refunds once purchased.
- I update this on my own time, updates are not a guaranteed.
- By purchasing this product, you hereby agree that you have been granted the consent to use a guardian's payment method/are over 18 to process the payment.
- The rest of the TOS is available on ghast.cc. By purchasing this software you automatically agree to those terms and any modification brought to them. Refusing our terms will automatically suspend your access to our service. Using our software when having a suspended license will be deemed as piracy and will result in legal procedures.