Features
Blocks those trying to /jump into claimed land from factions!
FactionsUUID and MassiveCraft Factions Compatible!
Works on all versions of MC and Factions including the latest!
This also includes blocks for /ejump, /jumpto & and /ejumpto
Generate more revenue by selling /jump on your store that cannot be exploited! YES MORE BLOCK GAME $$$!!!
Commands & Permissions
There are no commands nor permissions for this plugin. /jump is an essentials command.
Images of how it works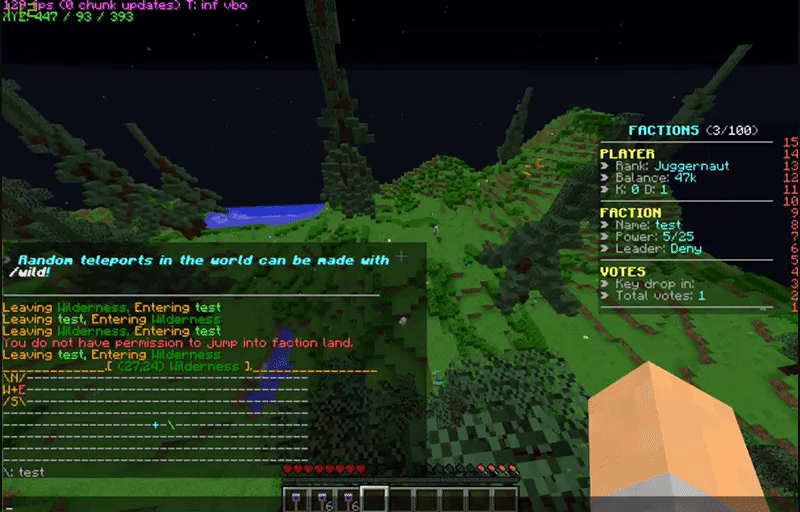 What is included with your purchase?
Both of the JARs - For Factions UUID & MassiveCraft Factions!
My support on any issues you may have with this (just PM me or comment in my thread)
All future updates - Bug fixes, improvements from your suggestions, etc
ANY QUESTIONS? JUST ASK!
​