Hello, I'm selling a crystals skript. What this skript consists of is a random chance to drop a crystal when an ore is mined. The crystal tier (1-3) will depend on the rarity of the ore. All rewards are configurable.
Crystal GUI (/crystal)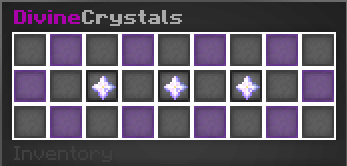 Redeeming a crystal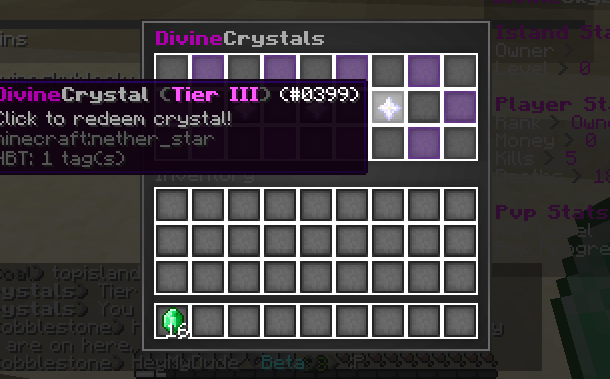 Come checkout the skript on my server
play.divineskyblock.us
Any questions? feel free to reply to this post or pm me.
» TOS «

»
Can't charge back -
»
Can't resell my work -
»
Do not Trade/redistribute my skript -
» Requirements «
SkQuery
SkRayFall
SharpSK
Skript
WildSkript
Skellet