Disclaimer: I have not created this plugin, but am selling it for

ItsRandall

.

UHC Plugin By ItsRandall
Hello, in the past couple of months I have been creating a UHC plugin and I feel it is now ready to be hosted with.
I have run 5+ test games which has led me to find bugs etc.
There are many scenarios customly coded into the plugin, to enable them you use a GUI here is a picture of said GUI.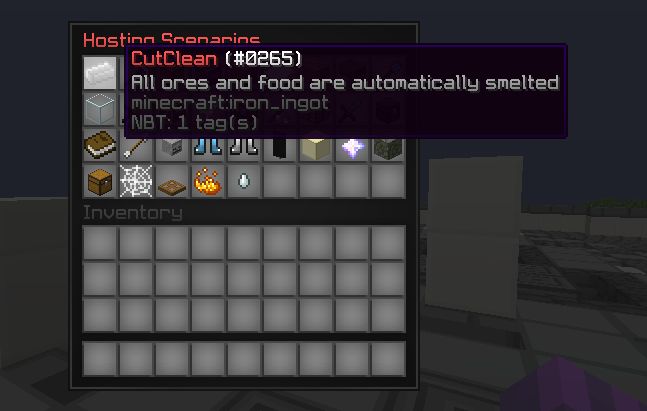 Here is a scenario list.
CUTCLEAN,
HASTEYBOYS,
KINGS,
TIMBER,
TEAM_INVENTORY,
VEIN_MINER,
BEST_PVE,
MOLES,
FAST_SMELTING,
SKY_HIGH,
SKY_CLEAN,
LAFS,
PARANOIA,
BETA_ZOMBIES,
BLOOD_DIAMONDS,
ENCHANTED_DEATH,
GONE_FISHING,
INVENTORS,
TEAM_HEALTH,
LOOT_CRATES,
POTENTIAL_HEARTS,
REWARDING_LONGSHOTS,
TIME_BOMB,
NOFALL,
FAST_GETAWAY,
MYSTERY_TEAMS,
BIOME_PARANOIA,
BACKPACKS,
GENIE,
GRAVE_ROBBERS,
WEBCAGE,
BLOCK_RUSH,
VENGEFUL_SPIRITS,
SUPERHEROES;
It also has a bunch of features that you can toggle on/off. You can see the set features in the configuration GUI which can be seen in the picture below.
Here are all the toggleable features:

I am currently selling the plugin at $19.99 this comes with 5 major updates and continued support with the plugin.
Some extra features include:
Ban manager
Permissions manager
Team manager
Group manager
Chat manager
Spectator manager
Scatter manager
Pregen manager
For inquiries either pm me on MCM or hit me up on my skype
↑
Vouch works pretty swifty
ItsGinger
:
↑
This plugin runs perfectly and smoothly. It has been in use during test games and never had one fault on the server.