Hello MCM, I have made a very useful plugin for my server, it's very lightweight and easy to use, here is some information about it.
Why should you use this?
Well autoclicking / fast cps is a very common cheat, and many other cheats like killaura, triggerbot, will set this check off.
This plugin is very accurate, it will be maintained and upgraded constantly, you can even autoban or autokick, it has a warning system and I will explain more below.
Here is the result of using an autoclicker at 16-17 CPS, I compare my plugin to a kohi clicktest.


About:
The warning system works like so, if someone reaches the set amount in the config it will alert staff, as you can see below, everything in this plugin is configurable.
High-CPS Flag = 1 warning point
Super-CPS Flag = 3 warning points
Warnings-till-ban / kick is configurable so you can customize it to your liking, although default settings work well.
Alert Permission: CPS.alert
Configuration: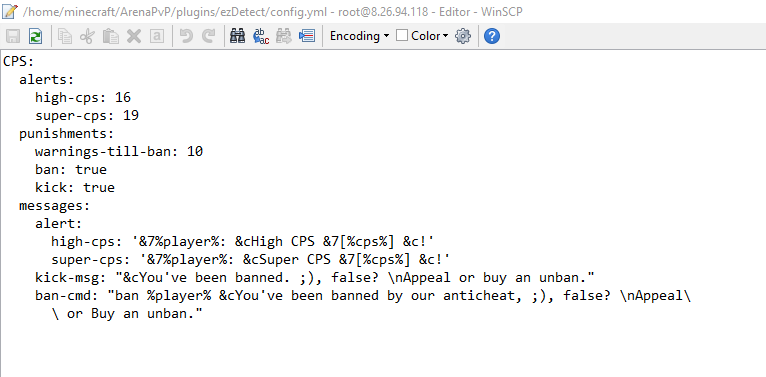 Commands:
/cps highalert <cps>
/cps superalert <cps>
- As you can see you can change this in game if you don't want to use the config.