Information:
This resource is a website that you can use on your own personal site or other.
The point of this is so you can show off what accounts you have in a nice way with an extra effect.
The demo site is now offline, sorry for any inconvenience.
Preview: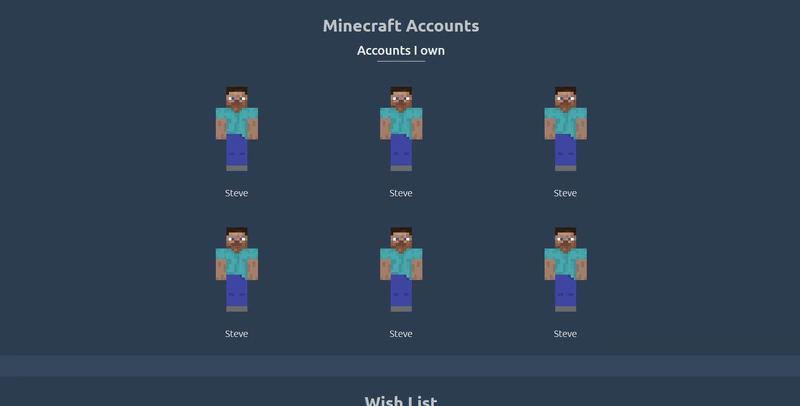 Help:
If you need help setting up the index.html or the main.css send me a PM and I will be glad to help.
MCM:
https://www.mc-market.org/conversations/add?to=Bailey
Discord: Bailey#3190
Idea:
I got the idea off of
Habin_Is_Cool
since he has something like this on his website, so I remade it in my own way to let everyone use it.
Warning:
If you post a 1-4stars saying something is not working or you can't do something, I will not help you. I have told you to pm me if you need help. It is not my job to help you, I am doing this to teach myself some skills.
TOS:
You can use this site for free but you're not allowed to edit the files, copy and paste anything from the files and sell it as your own to make any kind of profit.
You can use anything from the files for your own personal use only.
Don't claim that you made it.​