Heyo! Recently, I've decided to make a General Buycraft Information Template for you Buycraft Homepages and such if you're too lazy to create one for yourself, or just don't know what to include!
Pictures: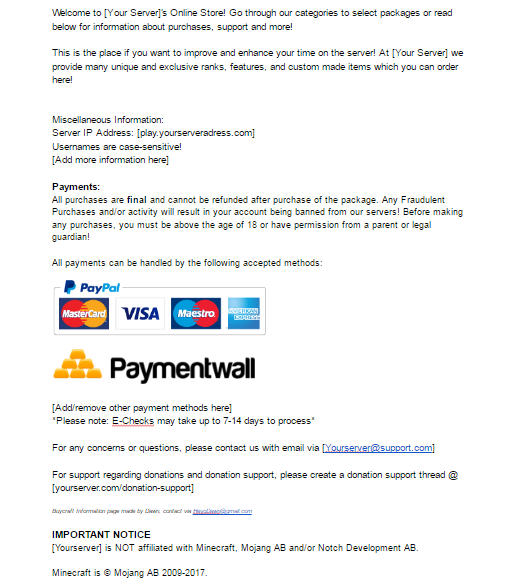 NOTICE
As you get a .docx document file, you are not able to copy and paste the PayPal and Payment wall pictures with the rest of the thread.
To find both pictures, click
here
for PayPal, and
here
for Paymentwall.
The terms for this will be included in the .zip file! And speaking of .zip files, file types include the 1 .zip file, 1 Notepad file to see the terms, 1 word/docx file to see the Buycraft Information Template.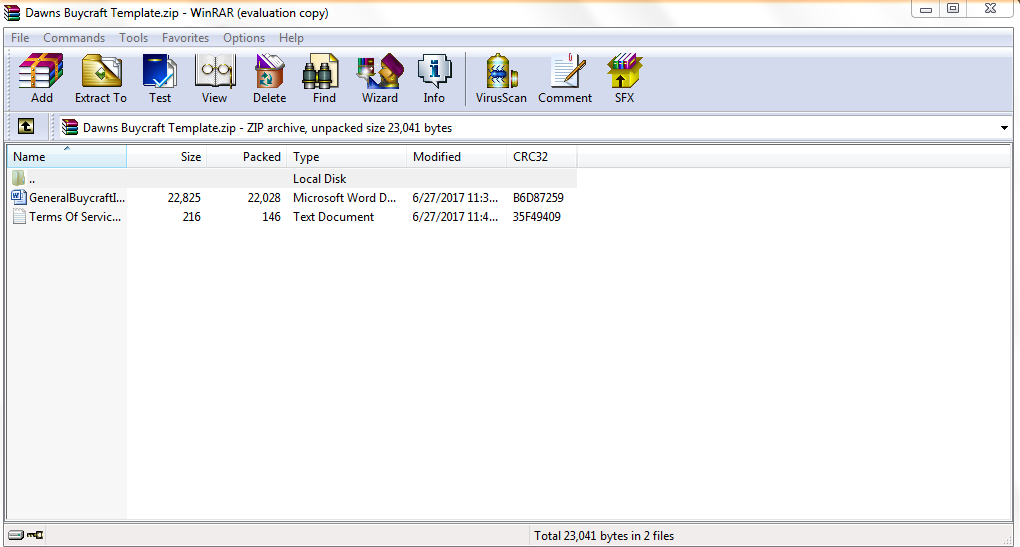 The template will include different parts to change out, however, feel free to edit it to your liking!
Donations are highly appreciated and allow me to do more of these free resources! Donate via PP w/
[email protected]
Have a fun time with it, and hopefully, your store and server goes well
​