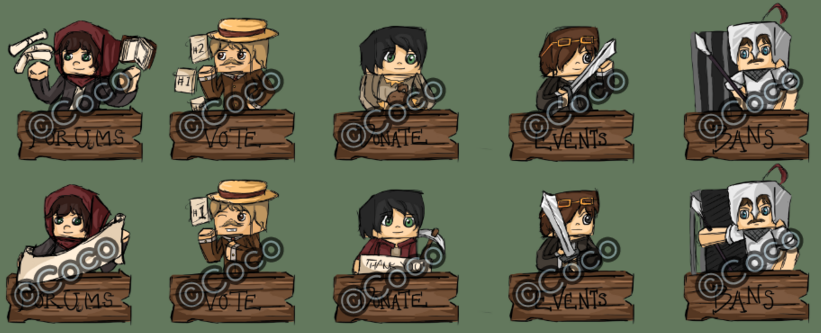 - 10 different Icons for usage, unwatermarked and transparent background.
- 2 alternate versions for each Icon- can be used separately or for hover animation.
Terms:
- By purchasing, only you may use it for your network. Please do not redistribute.
- Please do not modify designs- if you strongly feel you require a modification, private message @coconut88123 on the forums.