Type

Admin tools
Protection
Supported software

Bukkit
Spigot
Paper
Bungee
Other
Supported versions

1.16
1.17
1.18
1.19
Tags

Tags
A modern ban and punishment manager that improves staff performance and provides deep analytics on player behavior.
Learn more about the GamerSafer team and what we bring with our 20+ years of experience in the gaming industry:
https://gamersafer.com/
Meet our Team (LinkedIn)
GamerSafer for Minecraft
GSBans Plugin Wiki
Discord Server
NOTE: GSBans is separate from our GSAuth plugin/service and does not have any player or staff authentication features available. If you're interested in that, check out our
GamerSafer for Minecraft website
.
If you already have GSAuth, you do not need to buy GSBans.
​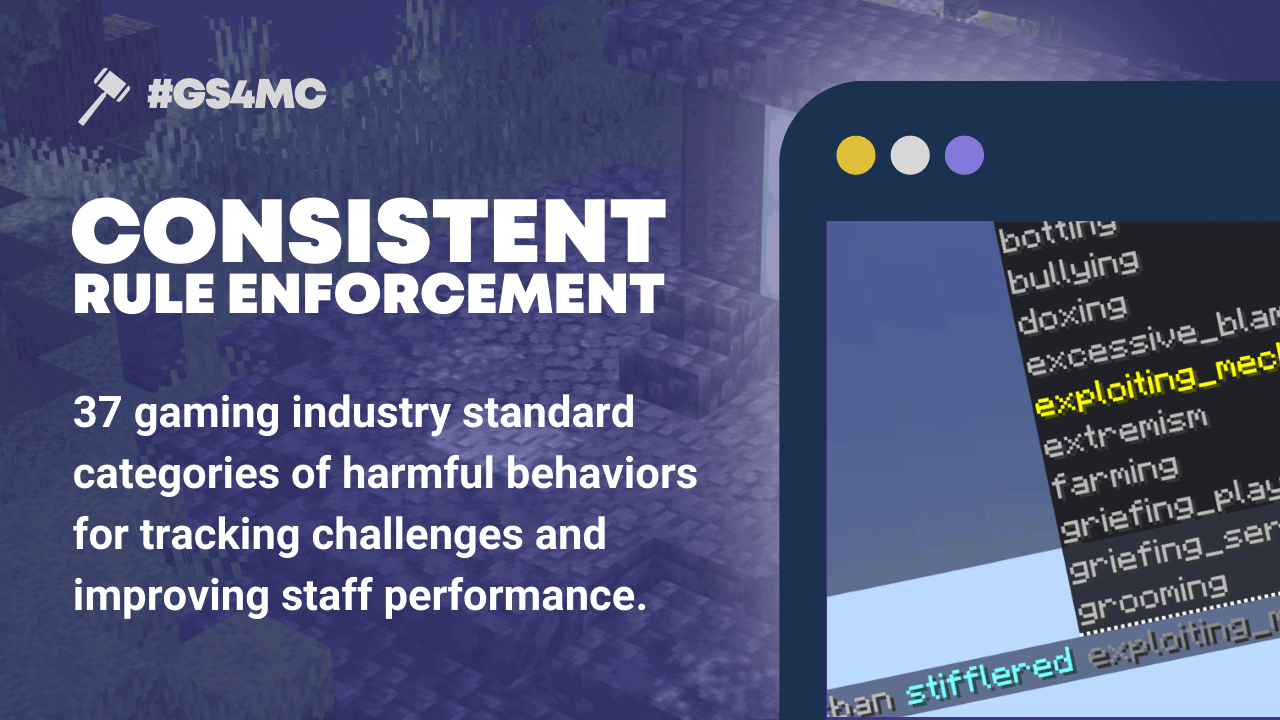 37 Ban and Report Categories Explained
Our Player Safety Design Philosophy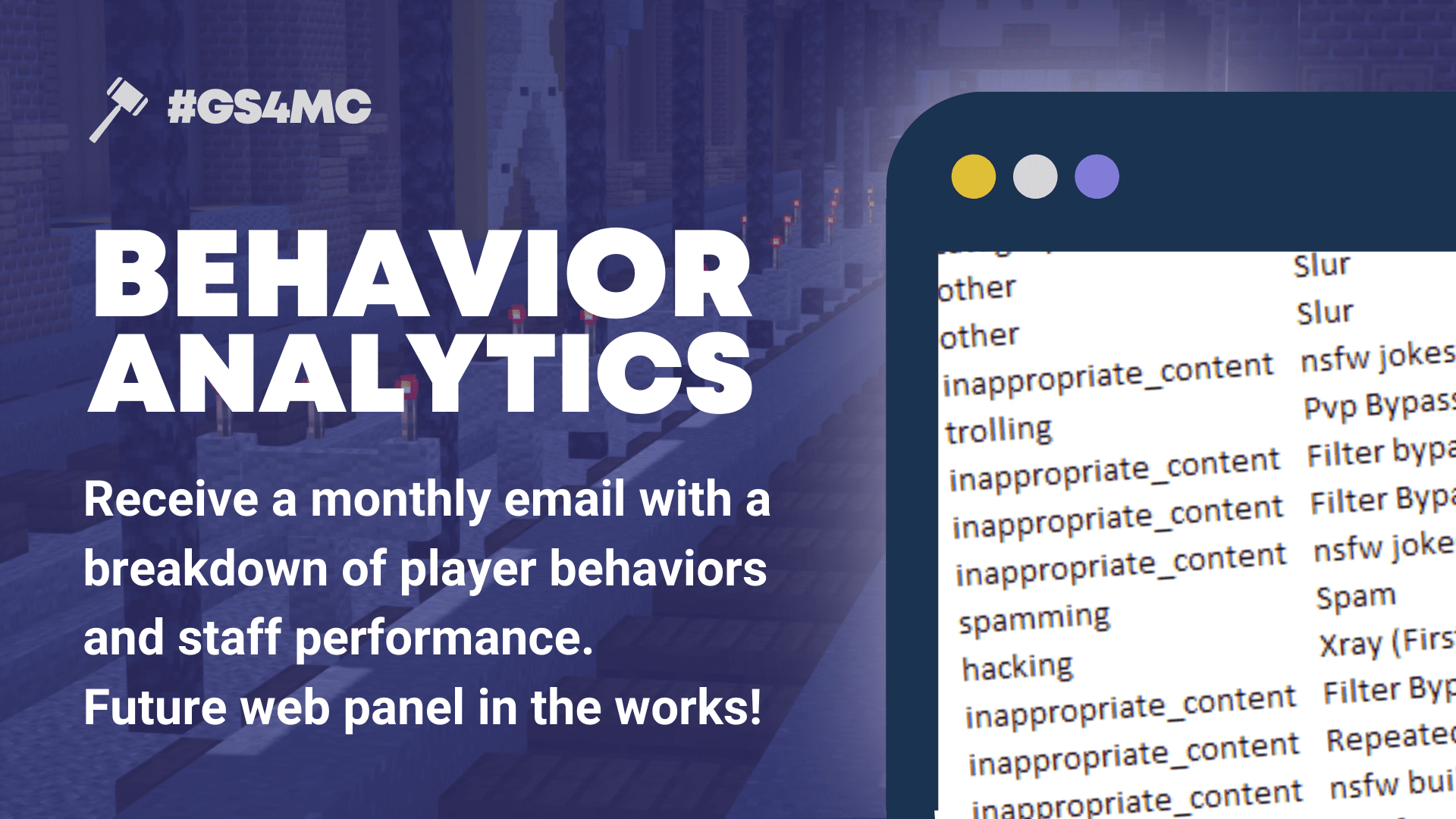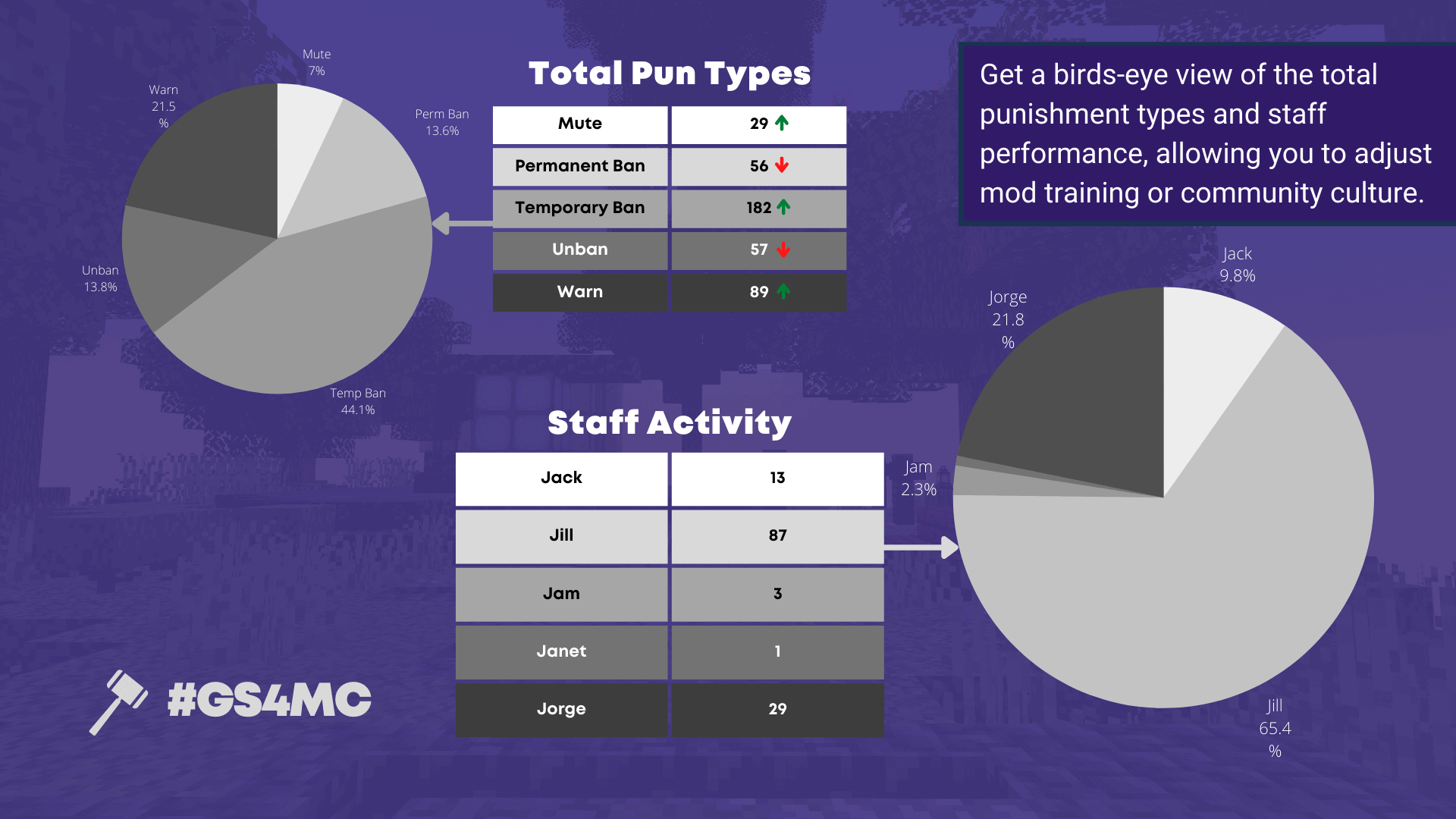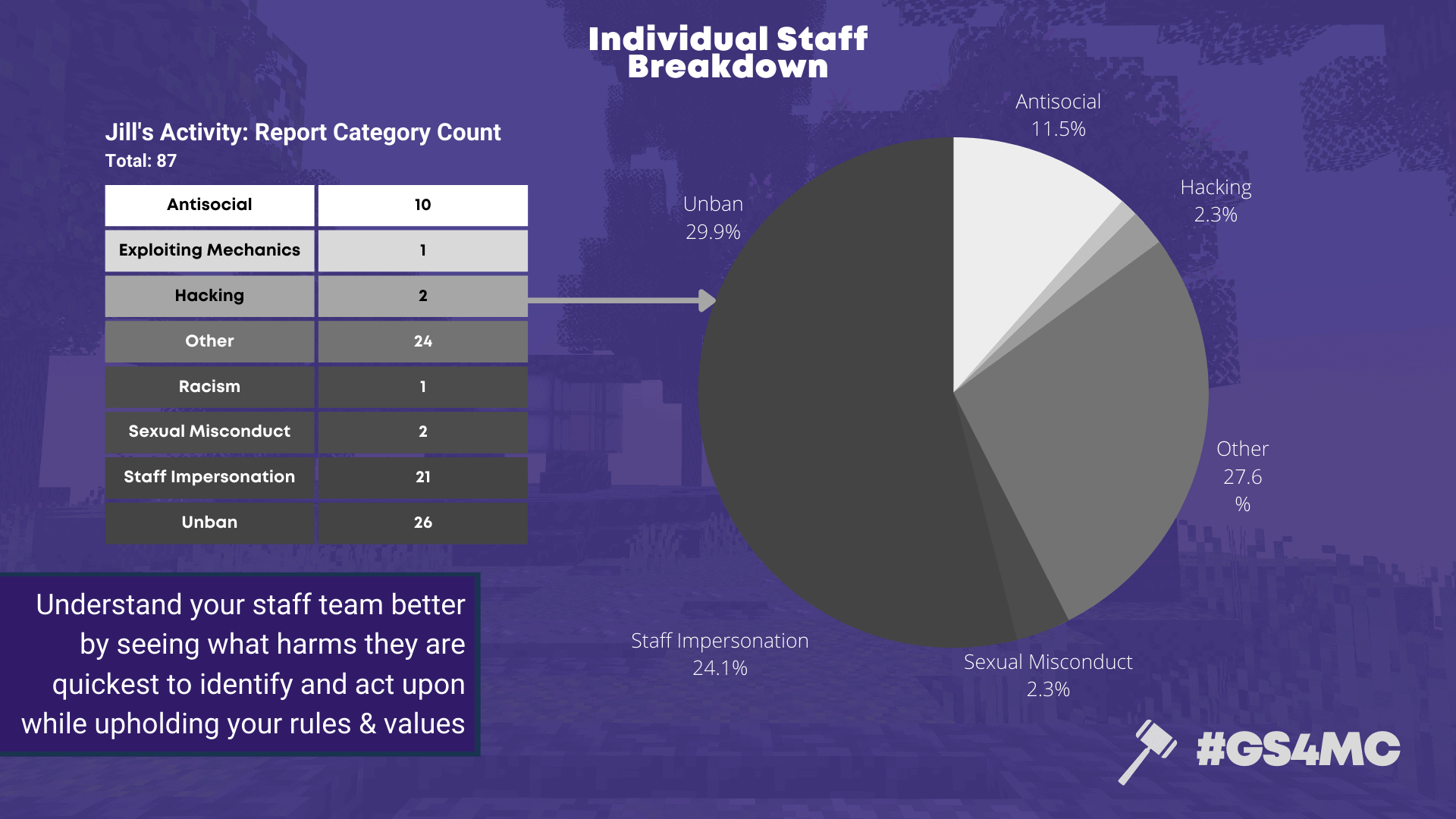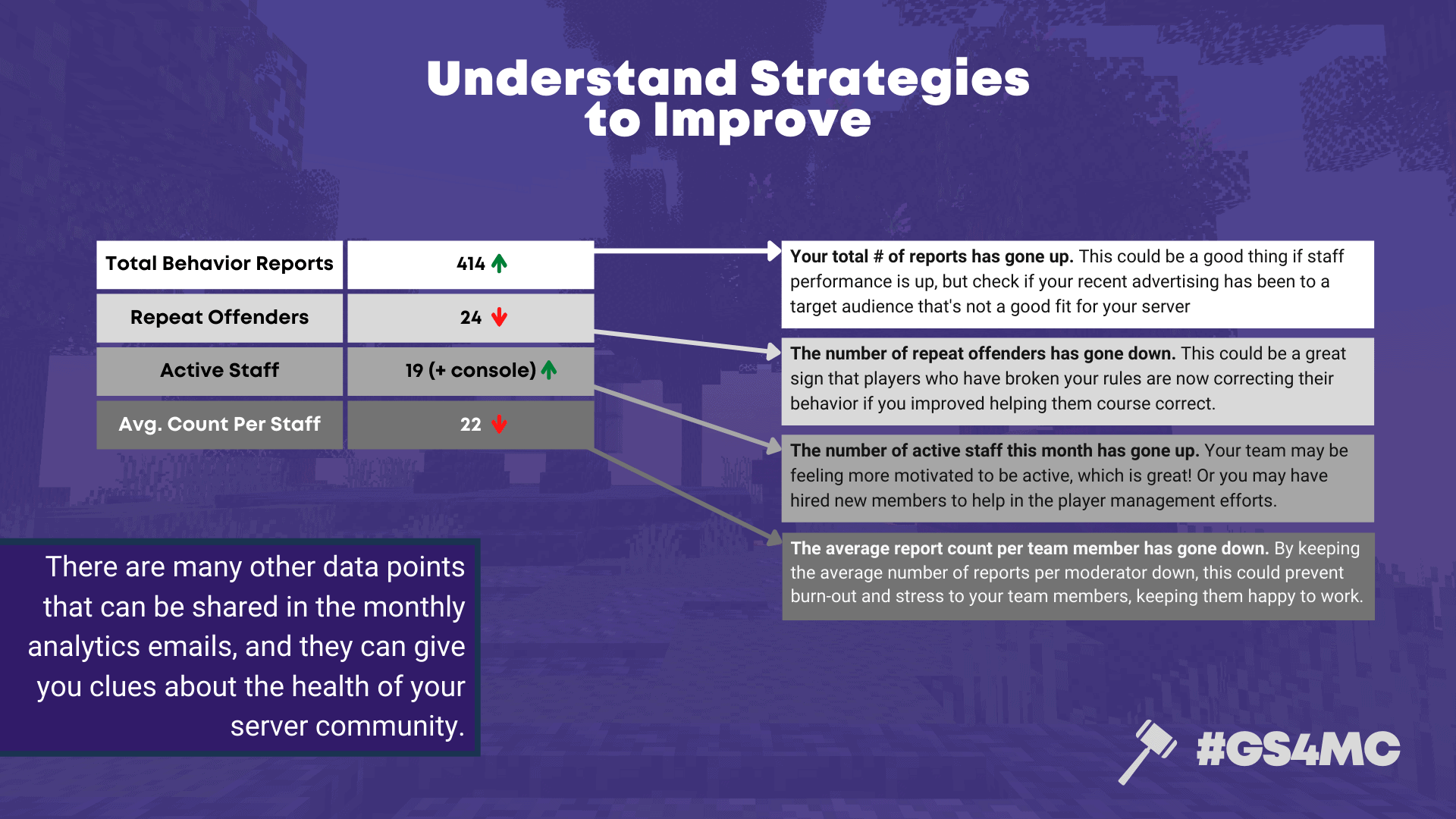 Minecraft Challenges Report 2021 (an example of a public, opt-in report we created)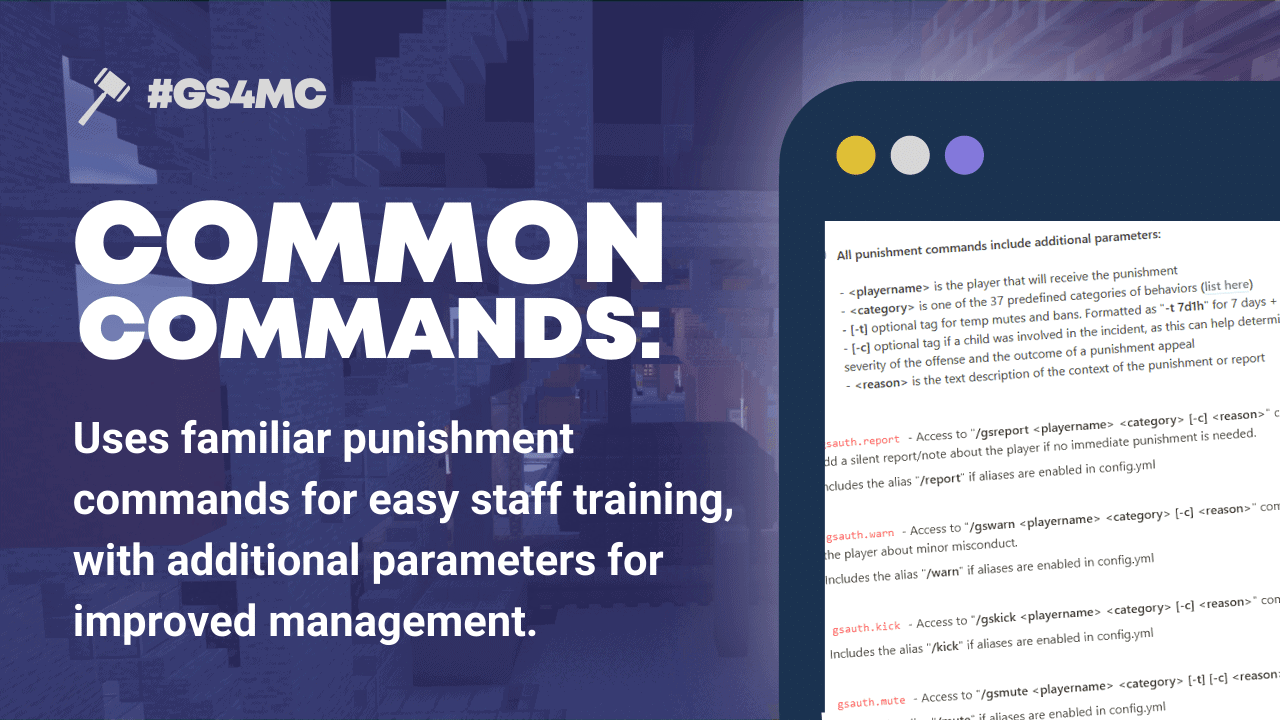 Plugin Wiki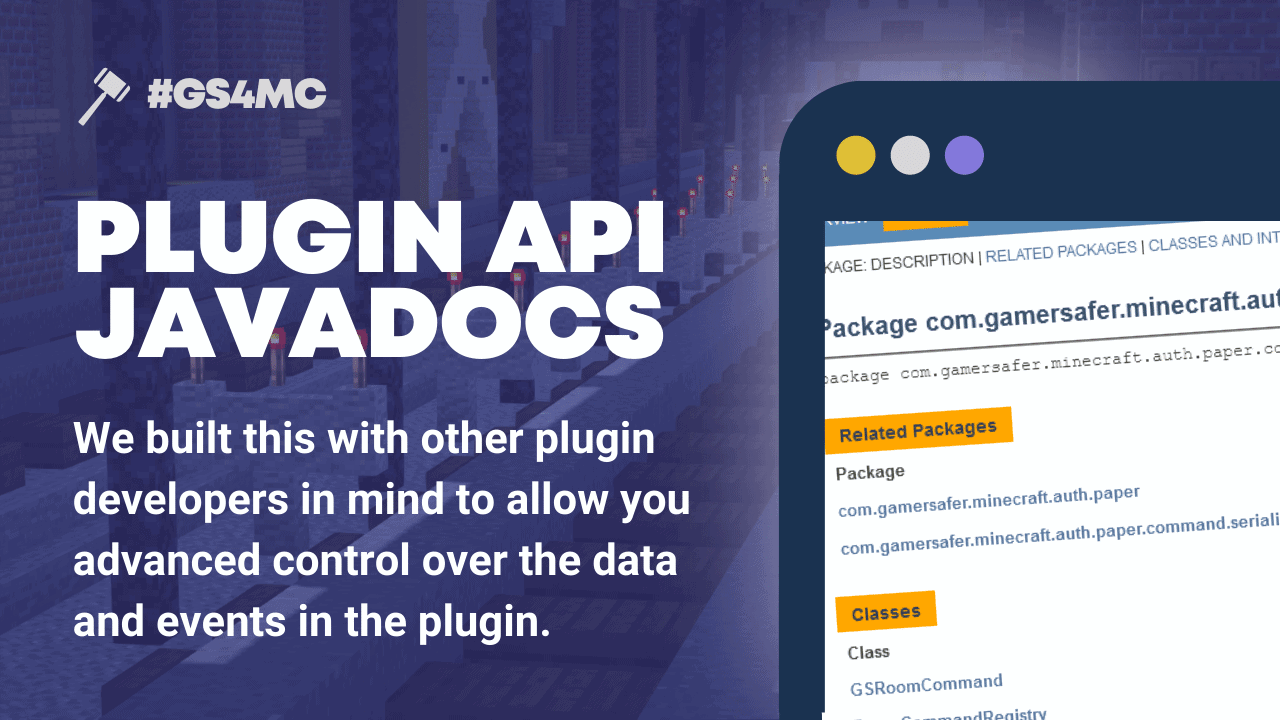 Paper API Javadocs
Bungee API Javadocs
Velocity API Javadocs
Common API Javadocs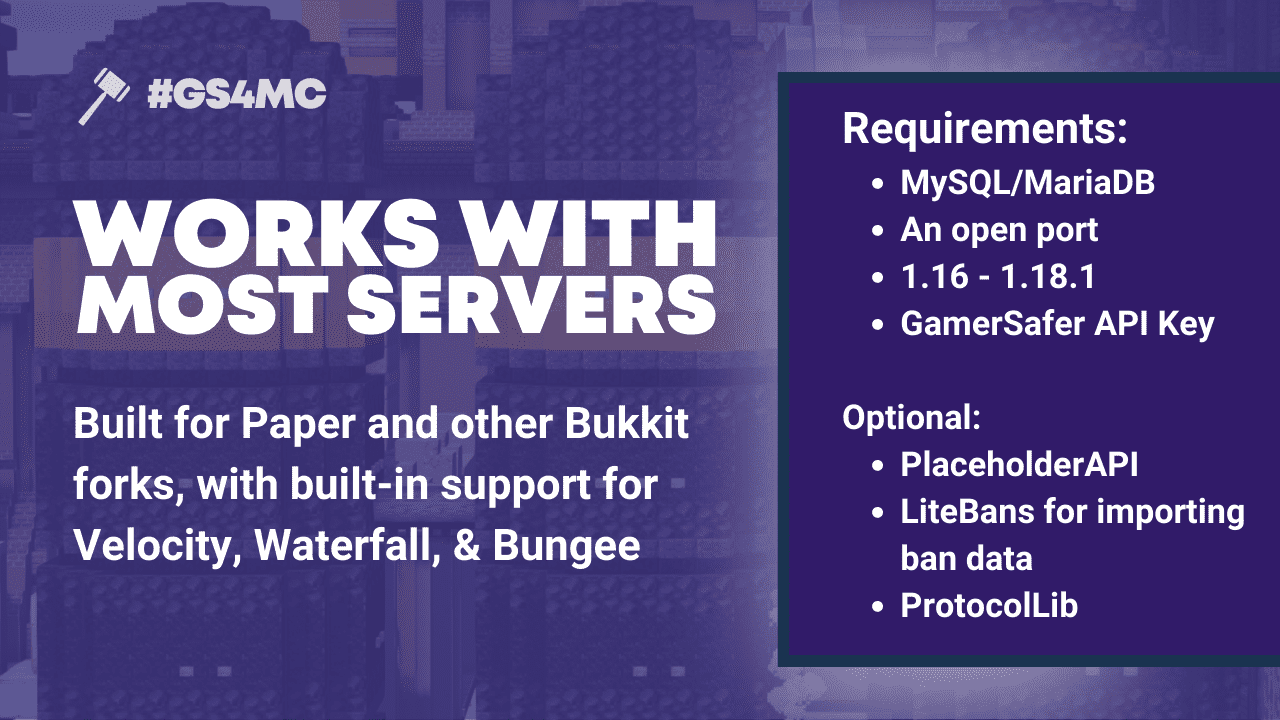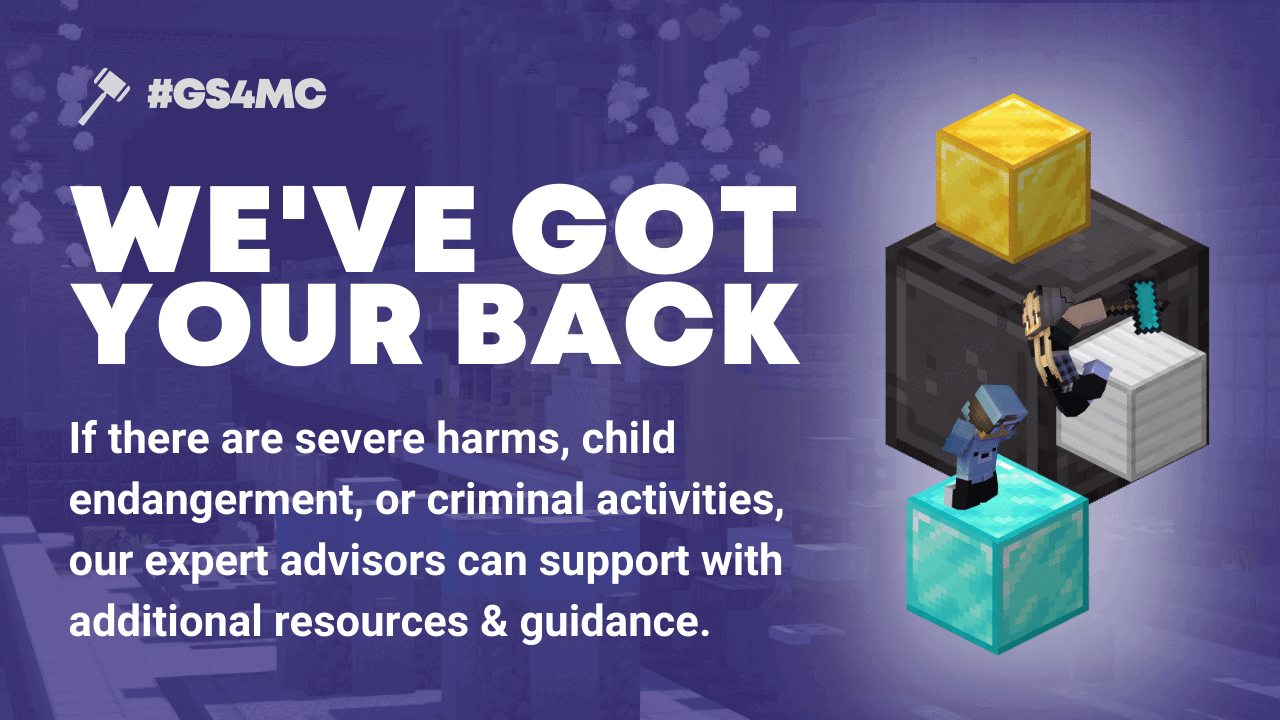 GamerSafer is a Member of the WePROTECT Global Alliance to Combat Child Exploitation
How to Report Child Harms to NCMEC
9 Important Child Safety Terms for Server Staff to Know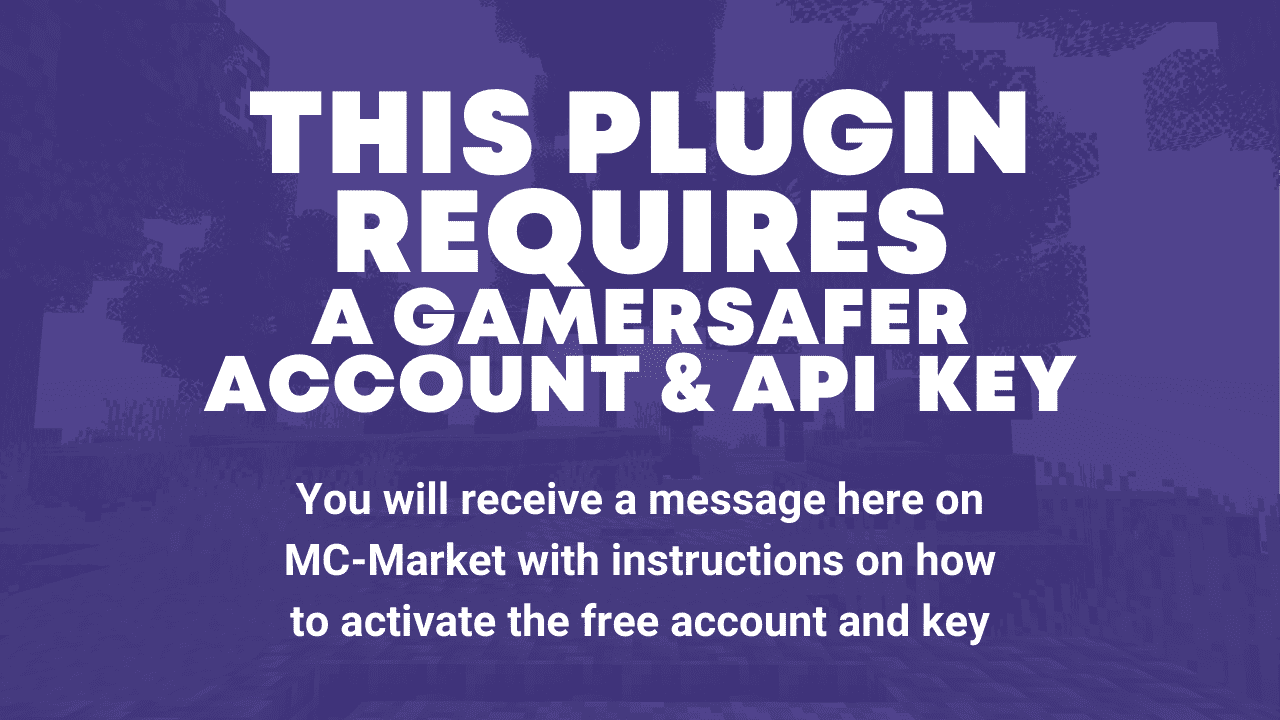 The GamerSafer API Key requires a GamerSafer account, created in
our app
, to activate the key for your server and validate a real human is managing the key and report data. We cannot share the monthly reports or punishment data without verifying account ownership due to the nature of the data shared.
-----
Thanks to
aurorasmiles
for all she did to help get this project off the ground!