Hello, and thank you for your interest on my resources!
Please read the entire description (especially the bottom) before purchasing!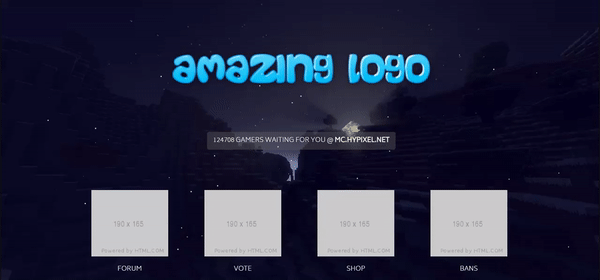 Mobile version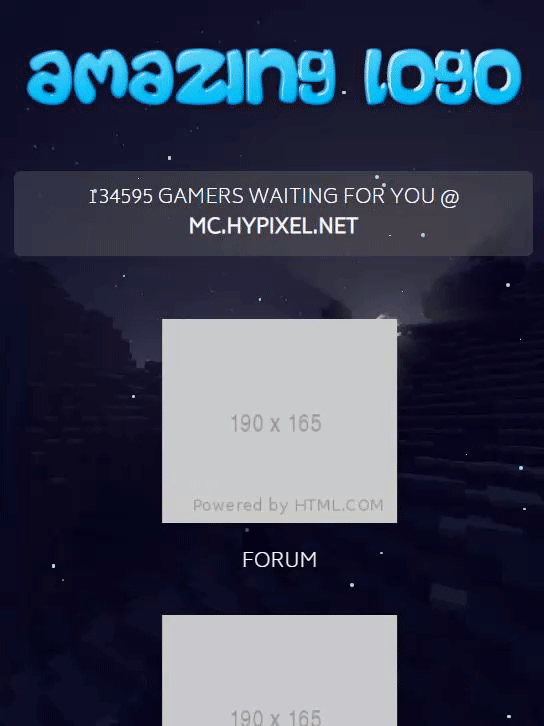 ​
The aim of this website is to provide Minecraft owners a fully responsive, modern and elegant Minecraft portal without the need to hire a website developer and pay more money for it.
It is excessively easy to modify, when all you have to do to make it functional is edit the config.js (more information on the Configuration section below).
It includes:
Online players.
Server IP visible.
Click-to-copy IP address on click.
No PHP, can run on every browser or server with no problems.
Excessively easy to modify.
Quick support (see Contact below).
Bootstrap used as framework.
Made in SCSS.
Lightweight.
Fully responsive on every single device.
The entire website is customizable and you only have to edit the config.js file to make the webpage fully functional. The file is located at:
/js/config.js
config.js => https://pastebin.com/raw/0g6bXX9Z
I will be more than happy to answer to your questions and fix some small bugs at no cost.
E-mail:
[email protected]
Discord:
mita.#7499
Looking for a website designer? Hit me up!
License:
Once bought you will get future updates for free.
The License grants you, the purchaser, an ongoing, non-exclusive, worldwide license to make use of the portal.
You are licensed to use the portal to create End Products for yourself or for clients.
If someone asks for it, you must link them to this resource.
No refunds.
Small troubleshooting is welcome, just leave me a PM.
CraftTillDawn icons are not included in the package. They must be purchased seperately. Preferred WidthxHeight would be 190x165.

Websites Using this Portal:
Disabled due to people stealing the source of the portal off of these pages. Sorry.
​
Want to be in that list? Send me a PM!