The only and most professional KitPvP setup out there!
Made for version: 1.8

Features:
• Free + Donator kits sorted into gui's.
• Balanced kits.
• Well made economy.
• Well made shop.
• Trade + enchantment room.
• Money per kill (increased per Donator Rank).
• Kill Streaks (with rewards).
• Combat Log.
• Enderpearl Cooldown.
• Golden Apple Cooldown.
• Custom and Clean messages.
• Featherboard scoreboard (CONFIG INCLUDED NOT THE FILE).
• Option for players to use soups or health potions.
• Premade Staff + Donator ranks.
• Default + Staff + Donator permissions already been made.
• Clean + Great PvP Arena.
• Custom join messages.
• Staff secret joining system.
Some features get explained a bit more down below!
Features in more depth: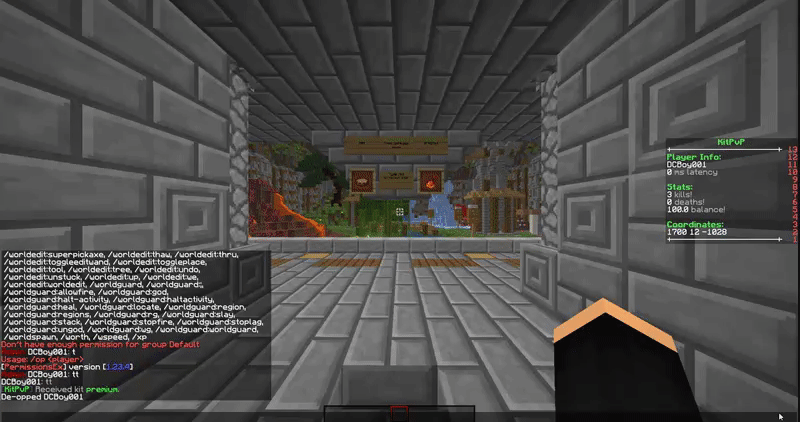 Disclaimer: This map has been downloaded from PlanetMinecraft, a sign with credits to the creator is in the spawn.
And many more to explore yourself!
​
Premium Plugins:
Featherboard (OPTIONAL/Folder Included).
If you require any assistance or you have a question about this setup shoot me a DM. Or add me on Discord: Thomas#4460