Hi, I made an HTML version of this template a while ago and it's been sitting on my computer ever since. It has an easy setup, and includes easy configuration. I may turn this into a content management system or a XenForo theme in the future, but for now, it's just a unique server website portal. This isn't mobile responsive.
Features
Easy configuration
Animated Logo
Javascript functions
Click to Copy -> View
Configuration instructions included
Player count API
Global Announcement(s)
Coming Soon
Staff Page API
XenForo Integration (Sold Seperate)
I used TheSquadMC's logo as an example, so special shoutout to them:
Preview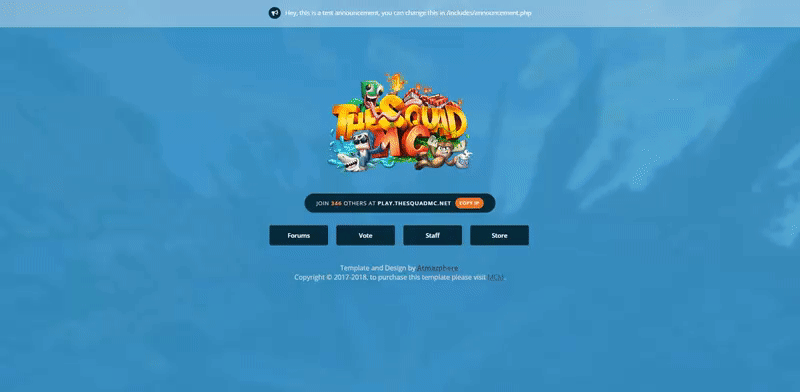 If you have any questions before the sale, or need support, please don't hesitate to give me a message.
/bye