Hi. Do you want to be a toxic 13-year-old MCM Mineman with an offensive auto-responder message? Well, you came to the right place.
There's no ToS because none of you will bother to read it, and the ones that do won't bother to follow it.
Here's a picture of the template, but I had to zoom out so far to get the whole template in frame, it's not worth even looking at.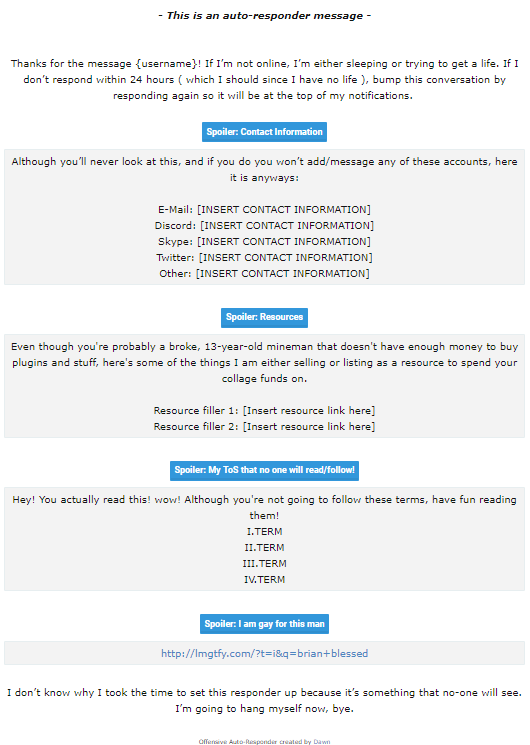 This template will only work on XenForo sites or sites that have the same way that Spoilers are made. If you don't care for the spoilers, just remove them, done-deal.
Don't complain if it offends you or others, if you do, well just go away.
You'll have to re-center the text and re-bold/italic the "- This is an auto-repsonder - part, since it doesn't carry over through the .txt document.
For the Minemen that used their parents credit cards to purchase supreme, you can use an auto-responder!!!
Follow the instructions in the gif below to find out how! </3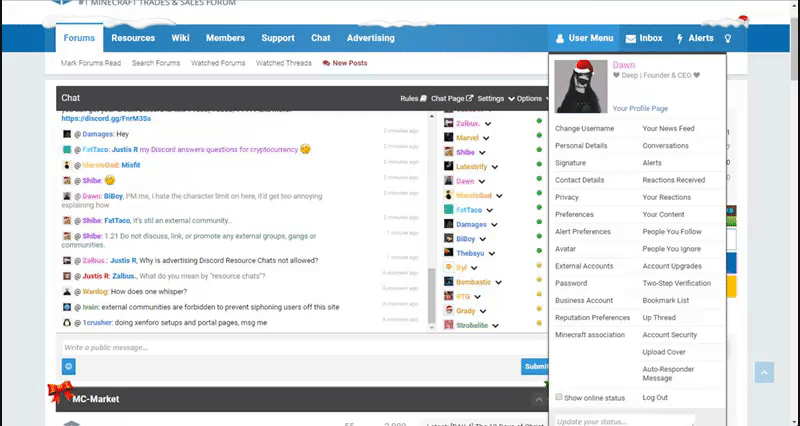 Have fun taking your time to download and put up the template that no one will read. Bye-bye
​