Prison Potion: This Plugin Allows A Server Owner To Be Able To Choose Which Useful Potion Effects That They Give To Their Players Via A Config And All They Have To Do To Activate Them Is One Simple Command!
The Potion Effects You Choose Are Fully Configurable On Which You Pick!
Current Potions In Plugin Are: Night Vision Haste Saturation Speed Jump Boost More Can Be Added On Request!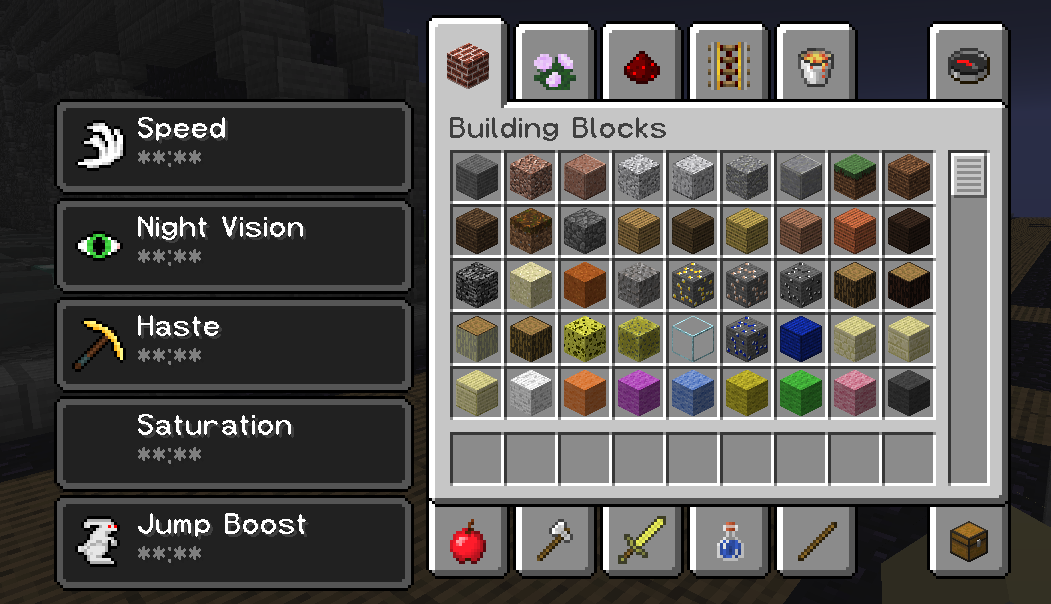 Commands:
/PP: Toggles The Potion Effects On/Off! /PP Help: Displays The Help Page For The Plugin! /PP Reload: Reloads The Plugins!
Permissions:
Use The /PP Command - prisonpotion.use Use The /PP Reload Command - prisonpotion.reload
Videos: