Hello again ladies and gents, I'm here to sell a quality skyblock configuration non-exclusively to anyone looking for a new gamemode to their network or server. This configuration includes many features, here they are:​
Amazing skyblock configuration;
Main theme and color for the whole server;
Well optimized;
Many donor perks;
A few well-needed custom plugins;
Comes with an amazing build;
Constructed on 1.9.4;
Custom Islands;
Crazily configured shop plugin;
Kits;
Warps;
Many many more features.
Now that we're done with the list, let's go to some pictures, shall we?
Upgrades menu: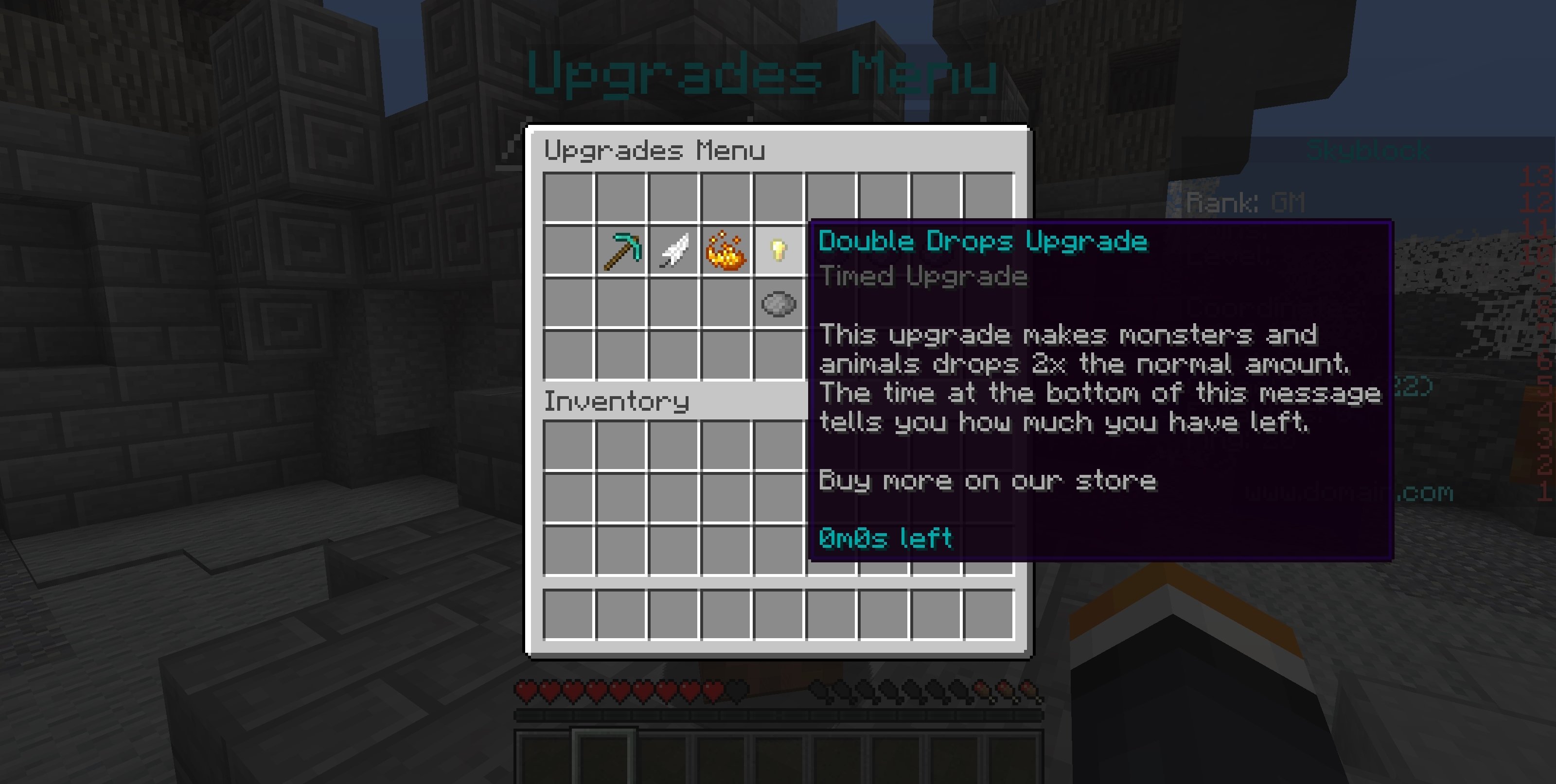 Spawn: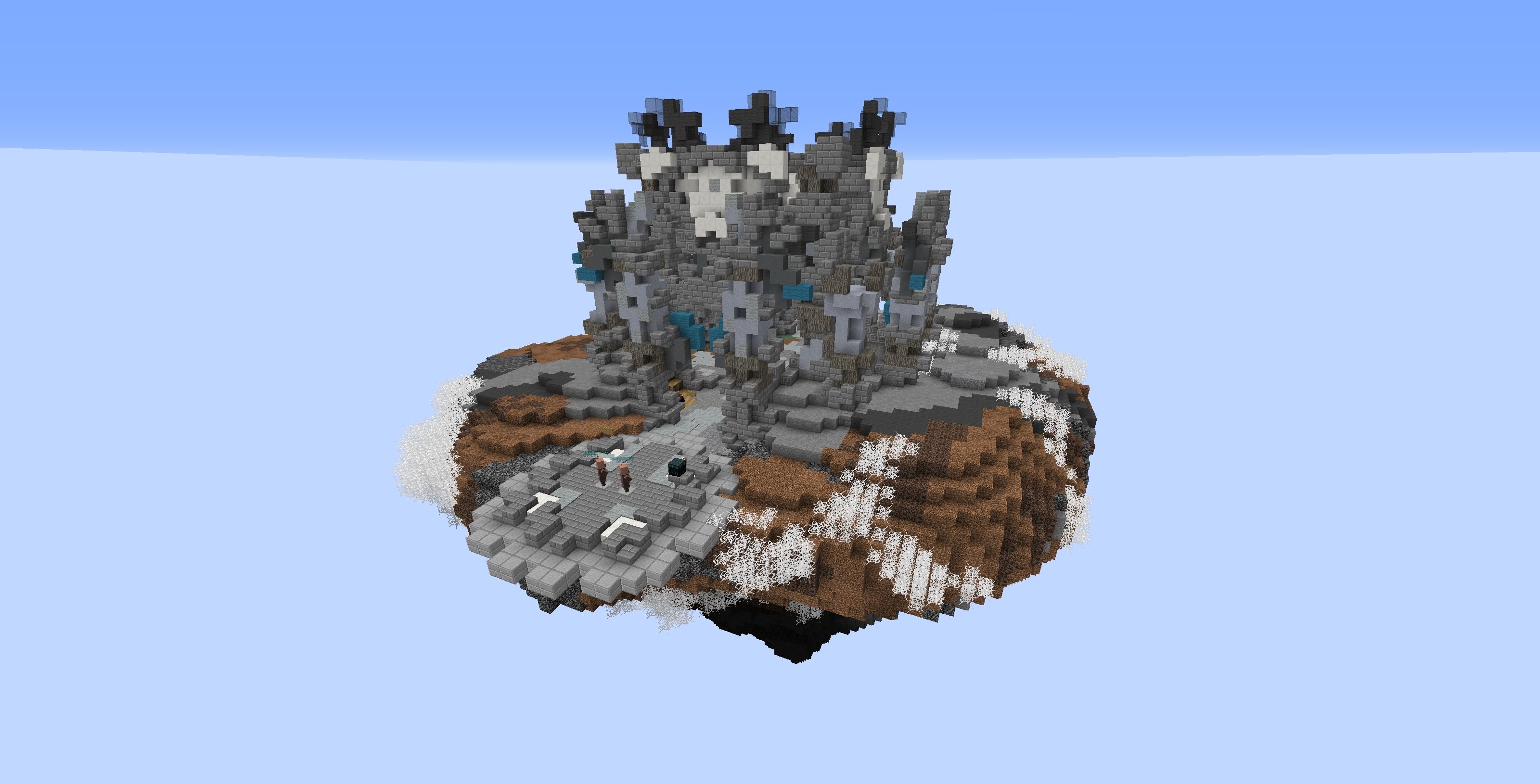 The message format for every message:

Shop GUI: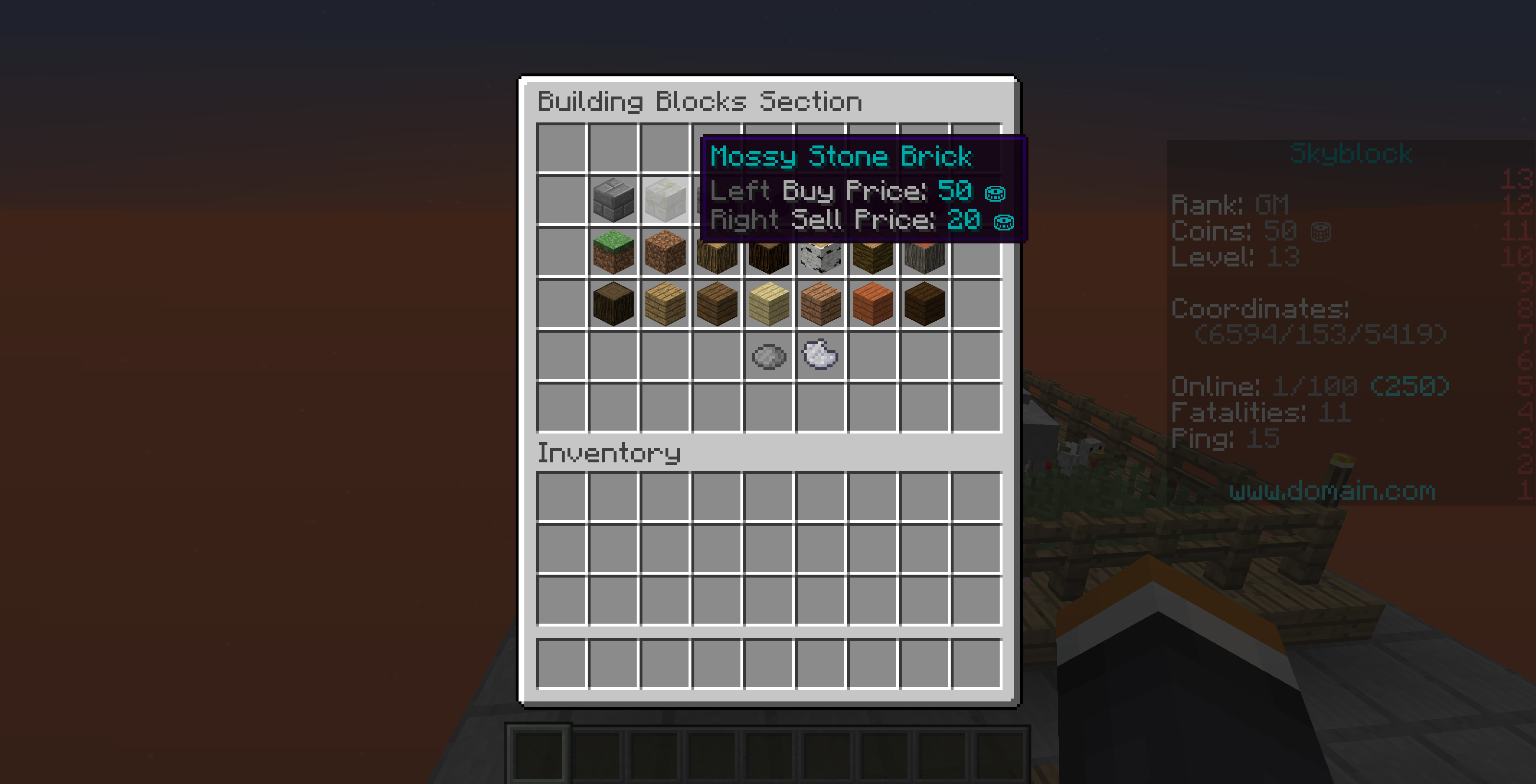 Help Menu: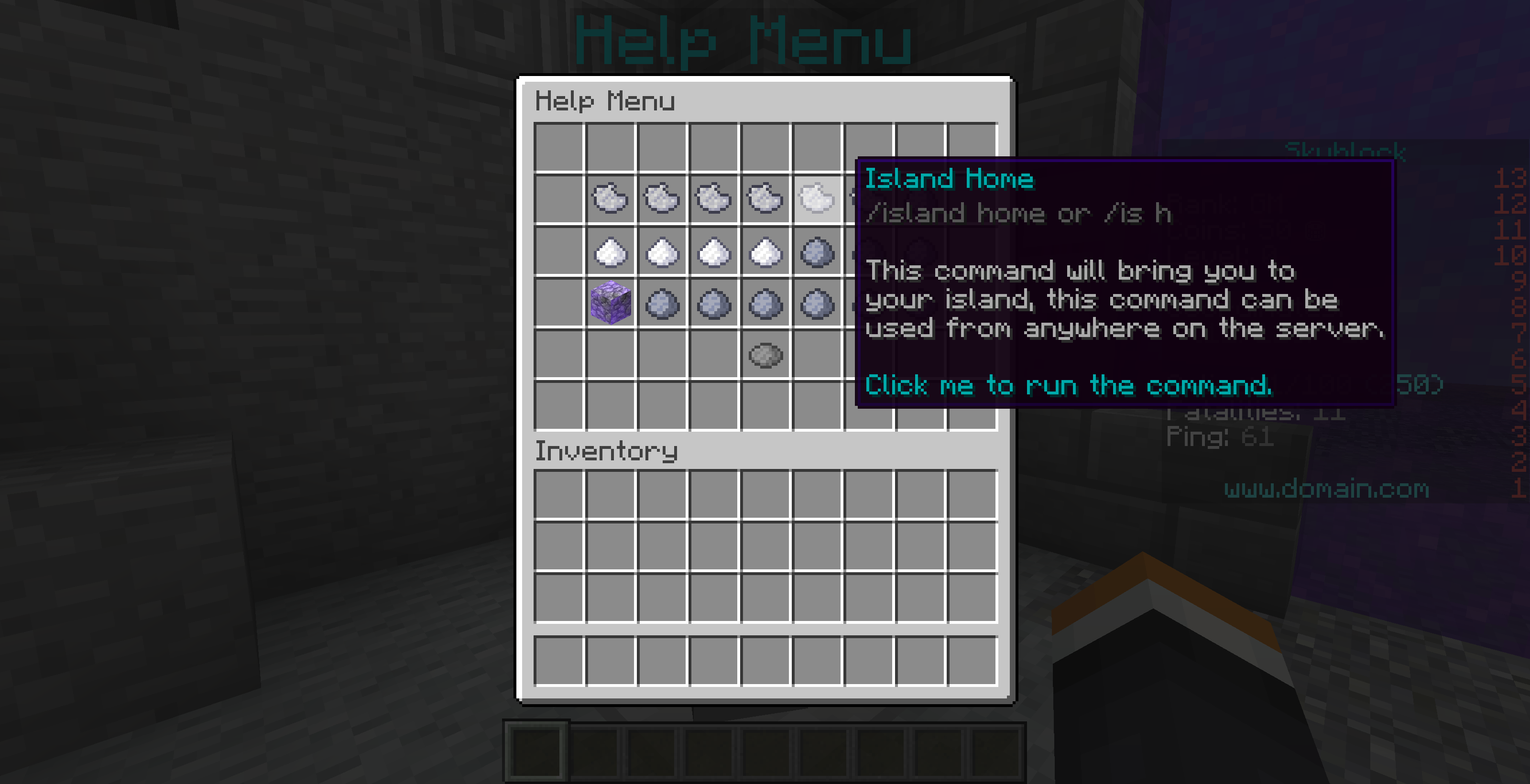 Pets Menu: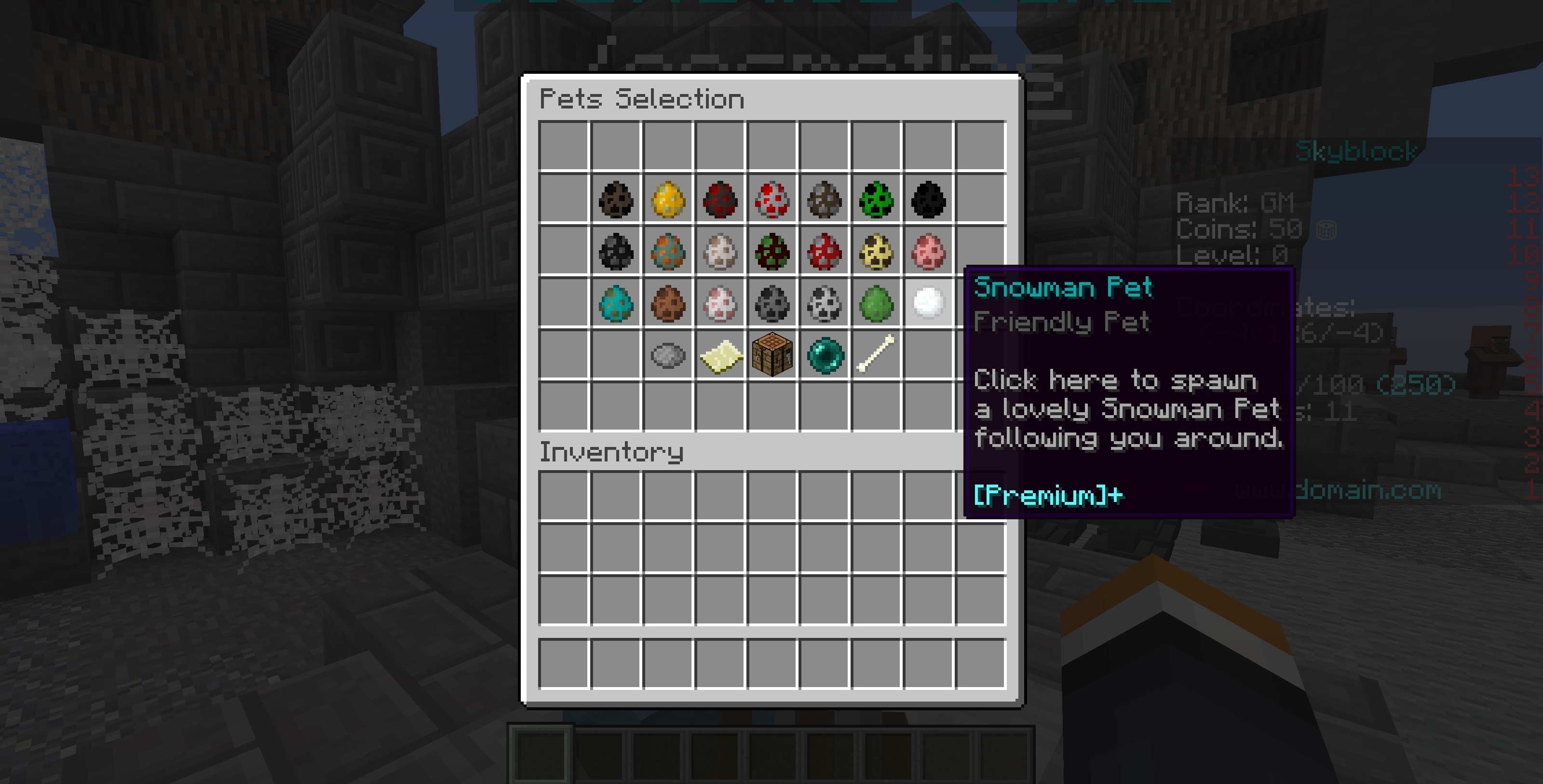 Particle Menu: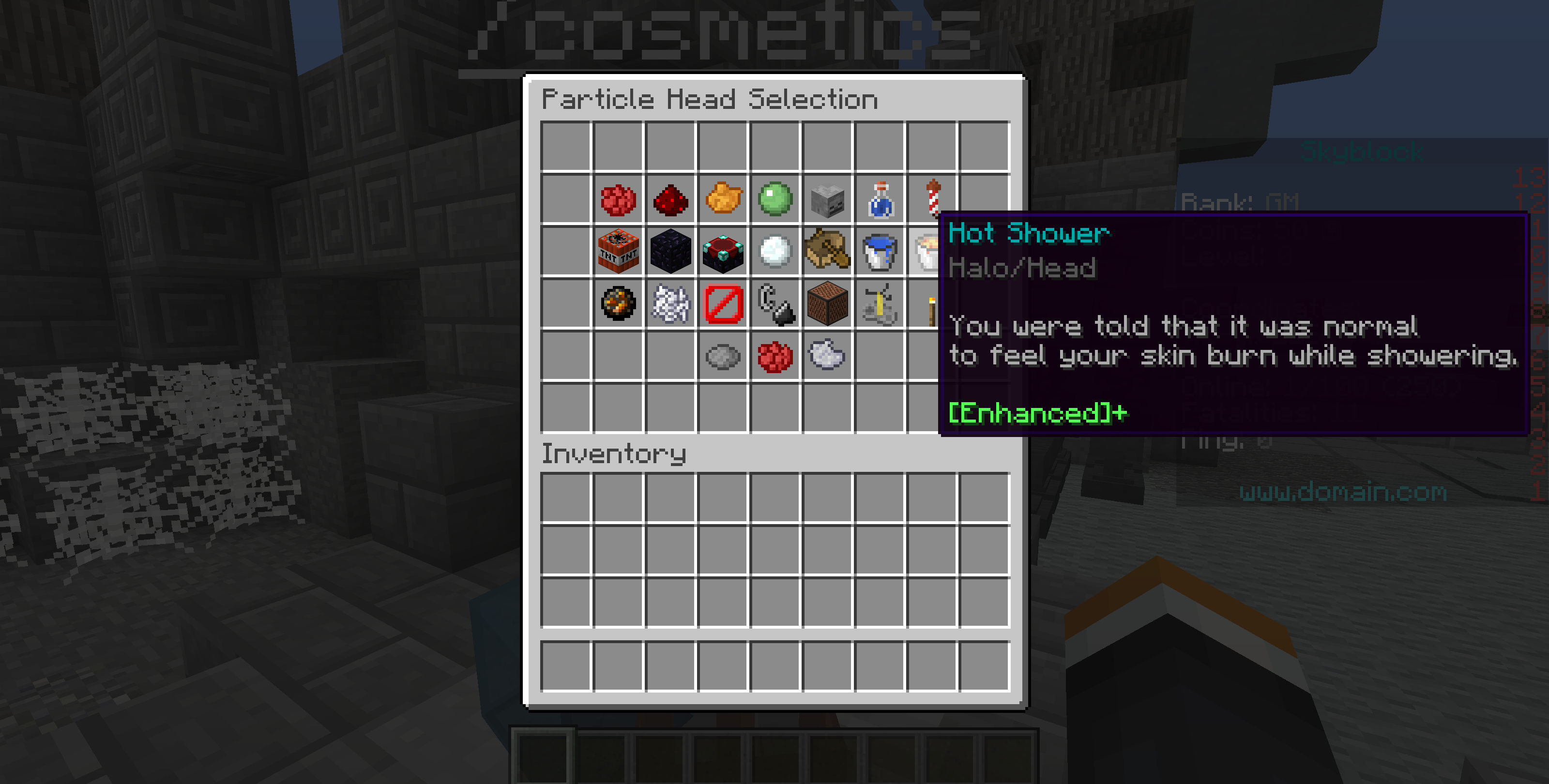 Tab:

Includes NameTagEdit for them ranks and gray names
Island: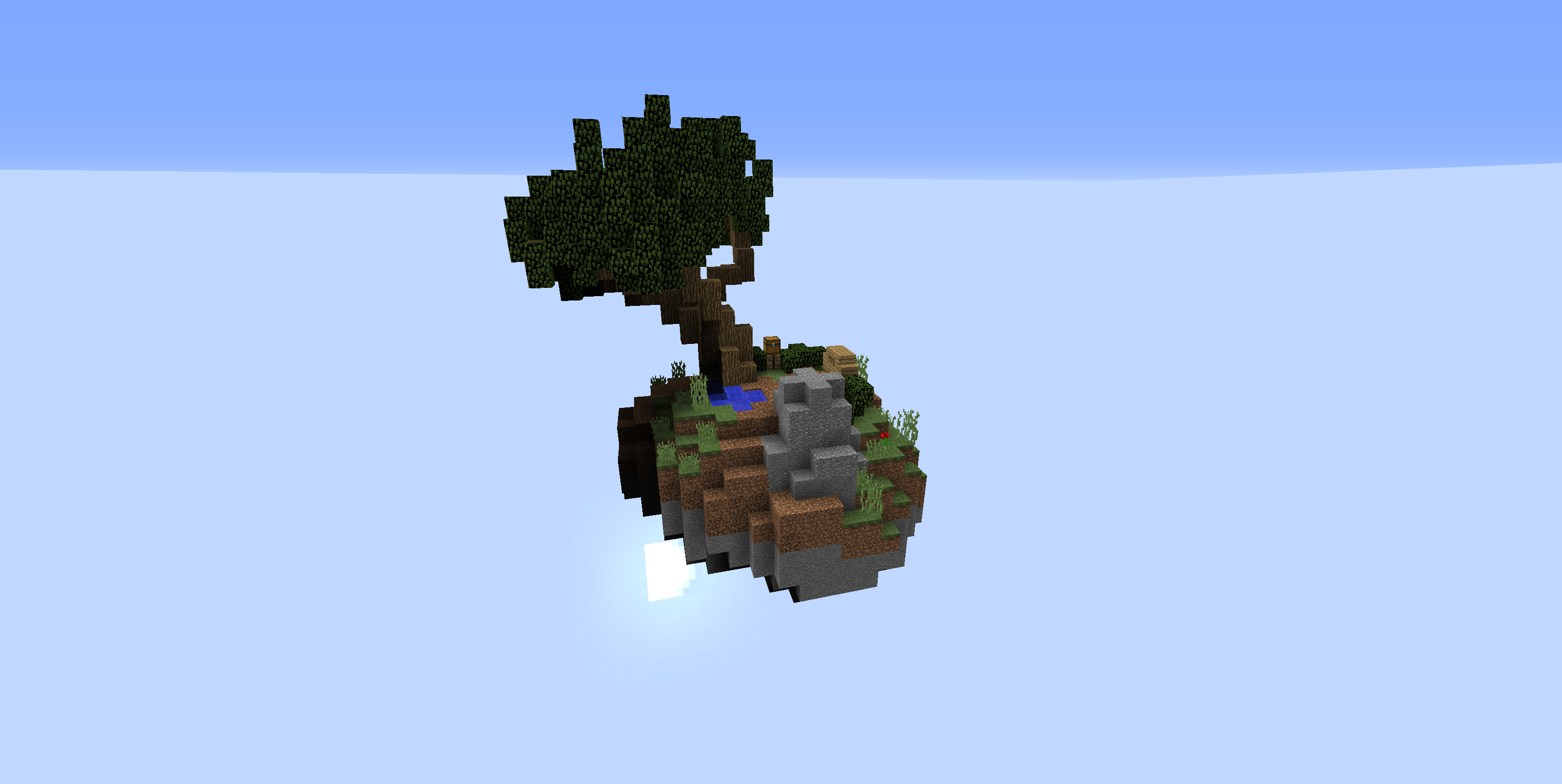 Example store can be found here: atmosphere.minecraftmarket.com
Here are the plugins you need to add database information to:
AuctionGUIPlus
CoreProtect
CustomEnderChest
Here are the custom plugins with small tutorials:
/mo line1 line2
Put a '_' for space, you can use any & color codes
Surround the 'line1' or your text with * to center the text
Automatically updates the motd
Custom void teleportation plugin, nothing too fancy.
/search (username)
General information about a player
/u help
/u give (all
layername) (haste:fly:drops:furnace) (time in seconds : blocks)
Haste: (blocks) Gives you Haste IV for amount of block breaks
Fly: (time in seconds) Gives you fly for amount of seconds, teleports you at the end if you are on top of void
Drops: (time in seconds) Doubles the drops for amount of seconds
Furnace: (time in seconds) No need for fuel anymore
Here are the paid spigot plugins I have removed with their respective link (Please note that the config files are still there):
Please PM me if you have any other questions.
Sincerely,
Victhetiger​