This plugin basically logs you off the server once the countdown has happened. It's not at all a complex plugin but people were requesting a working 1.7/1.8 version so here it is and it's fully configurable!
Commands:
/Logout -
Logs you off the server!
Permissions:
logout.logout -
Allows you to do /logout!
Code:
Settings:
  Prefix: '&9&l&oLogout&7| '
  LogoutTime: 15
  LogoutCountdown: '&8&lYou will be logged out in... &c&l'
  LogoutMessage: '&aYou were logged out safely!'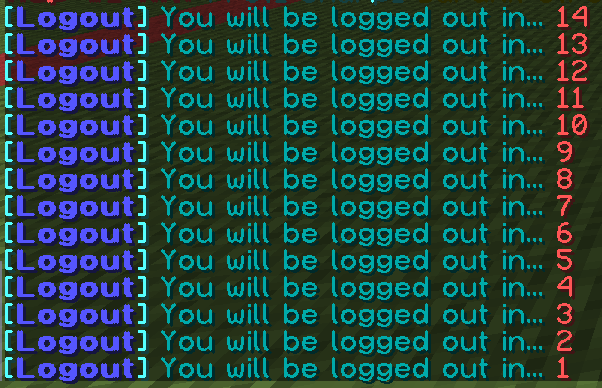 Video:
Soon