Premium Tebex Theme - Pie​

- You need Tebex Premium plan for this to work.
- Logo / Icons from the resource is not included, obviously.

I have created discord server for general support / Bug reporting / Suggestions, exclusive sneak peeks, etc. Generally, everyone can join if they have any questions or concerns and ask them there, however if you have purchased theme you will get a tag which will give you access to those exclusive channels listed above. Here's invite link: https://discord.gg/Rt9rMBk



REMINDER:

Remember, this is theme for PREMIUM plan, if you are using ULTIMATE plan I would suggest purchasing more customized theme of this version here: https://www.mc-market.org/resources/10324/


Features
- Heavily Modified Theme.
- Custom Header.
- Fancy header gradient animation.
- Pulsing logo animation.
- 5 Theme colors (Rhino / Darkness / Dark Slate / Dark Gray / Asphalt)
- More!
Coming Very Soon
- More text color variations
- More logo animations
- More modifications.
- More!
Known Bugs
None so far, Feel free to report any bugs here or on my discord given above.
PREVIEW OF THE THEME

Features

Header Gradient and logo Animation
DEFAULT

PHONE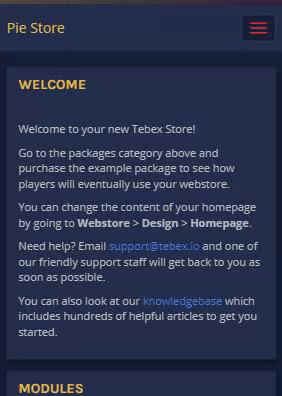 DEFAULT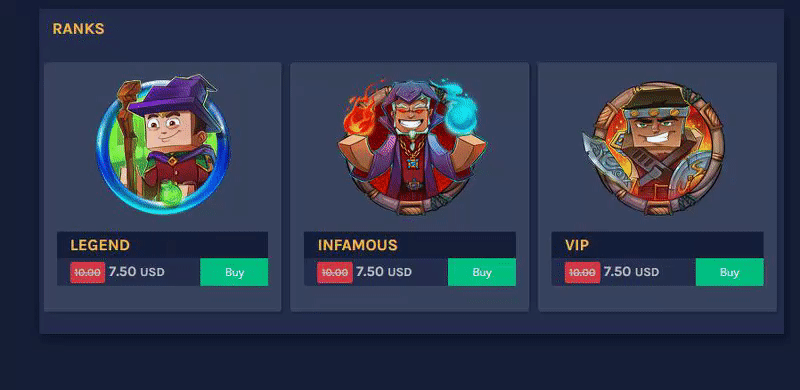 PHONE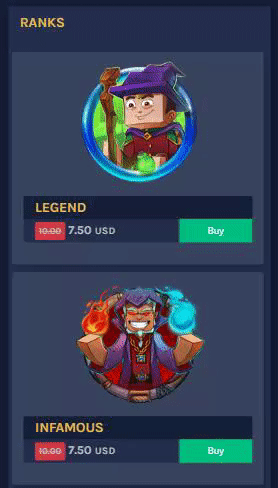 More to be added.


​
Matching Themes:
Ultimate Plan Tebex (Buycraft) Pie Theme - https://www.mc-market.org/resources/10324/

Premium Enjin Theme - Pie - https://www.mc-market.org/resources/10210/
Ultimate XenForo Theme - Pie -
https://www.mc-market.org/resources/10684/