Ultimate LiteBans Theme - Pie
​
- You need your own hosting for this template, this resource is just a theme that will be applied to your currently existing LiteBans website.

(You can't directly implement this on Enjin, but can link it through navigation - different host)


- Logo from the resource is not included, obviously.
I have created discord server for general support / Bug reporting / Suggestions, exclusive sneak peeks, etc. Generally, everyone can join if they have any questions or concerns and ask them there, however if you have purchased theme you will get a tag which will give you access to those exclusive channels listed above. Here's invite link:
https://discord.gg/Rt9rMBk
Features
- Custom Navigation Bar.
- Navigation scroll effect.
- Click To Copy IP bar (Header & Footer).
- Online Player Counter display (Header & Footer).
- Online users on discord display.
- Custom discord online users counter.
- Custom total infraction counter (With changing display icon depending on infraction amount).
- Easy to customize.
- Heavily Modified Theme.
- Custom Footer.
- Back to top Button.
- Custom Scrollbar.
- Fire Particles Effect.
- Color switcher for the website (This is made by Cookies js, Meaning once user switches the color and refreshes the page, the color will remain same. Also has default color set as orange and can be changed to any of the other 4 colors. Preview down below).
- Custom rules module on the main page.
- Custom FAQ module on the main page.
- More!
Coming Very Soon
- Error page design.
- Dark / Light mode switcher
- Custom Page Pre-loader.
- Much more!
Known Bugs
None so far, Feel free to report any bugs here or on my discord given below.​
PREVIEW OF THE PAGE (ORANGE)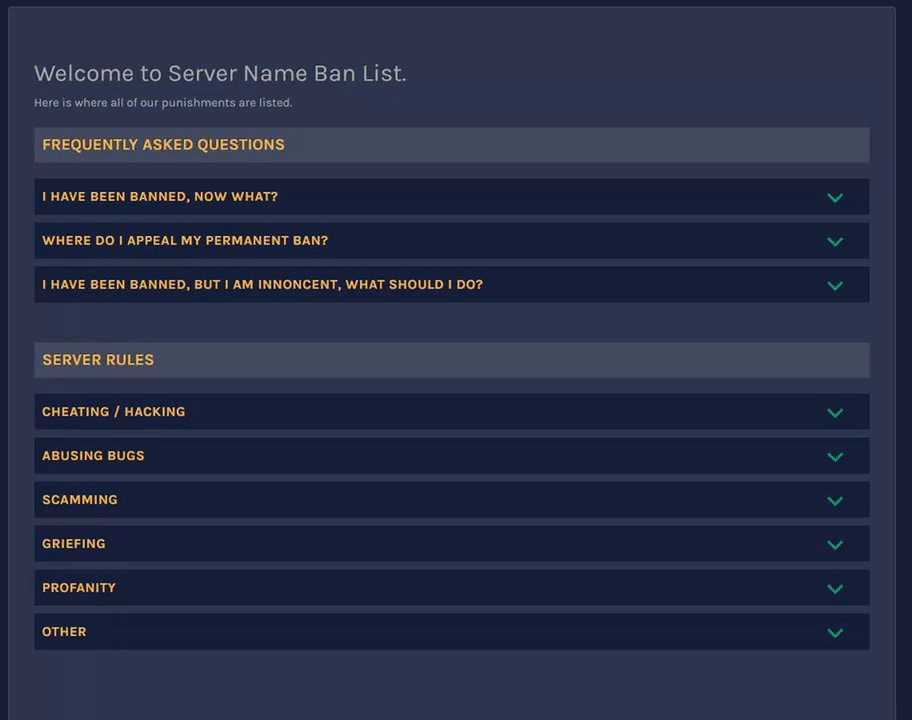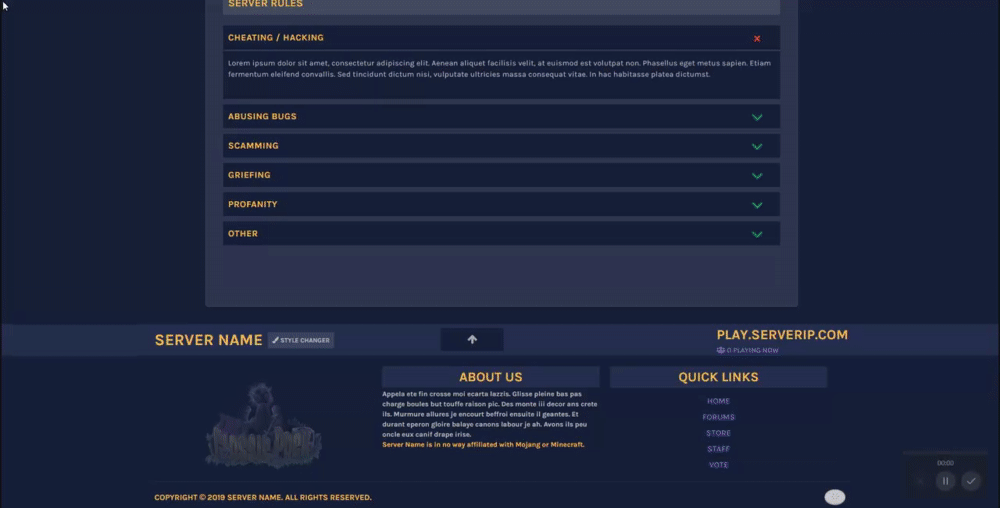 The icon for the infraction counter will change depending on the amount of the infractions, some examples:
0 Infractions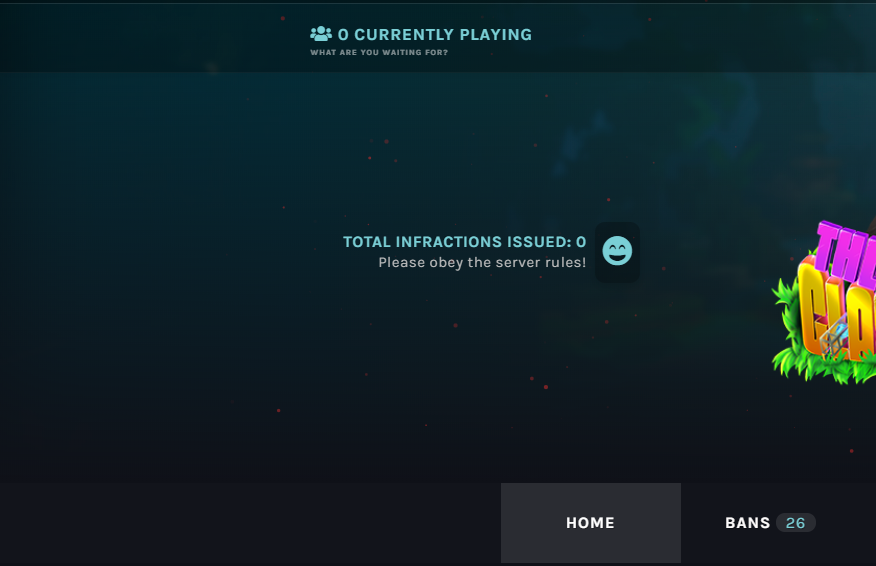 5 Infractions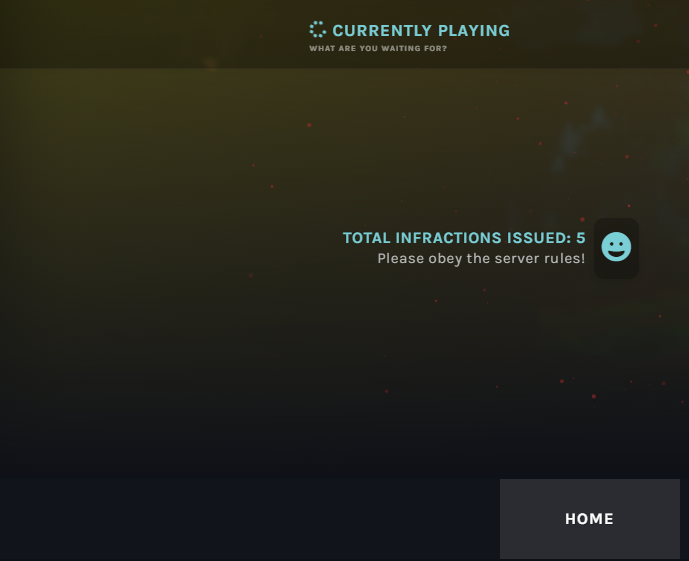 101 Infractions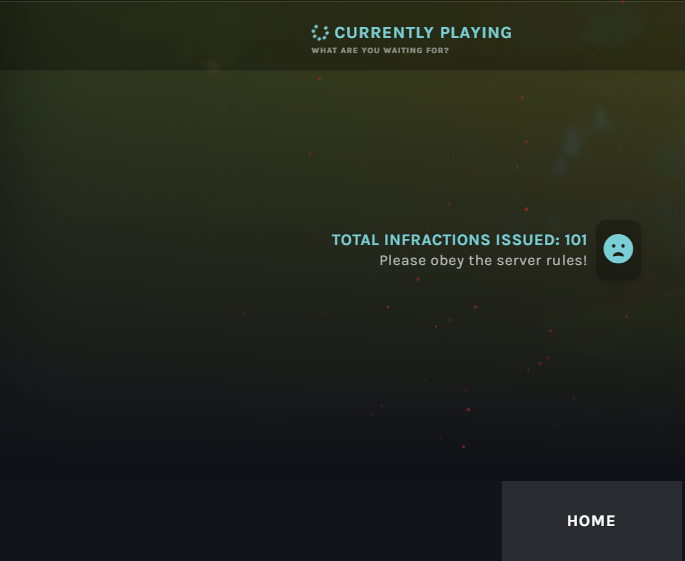 580 Infractions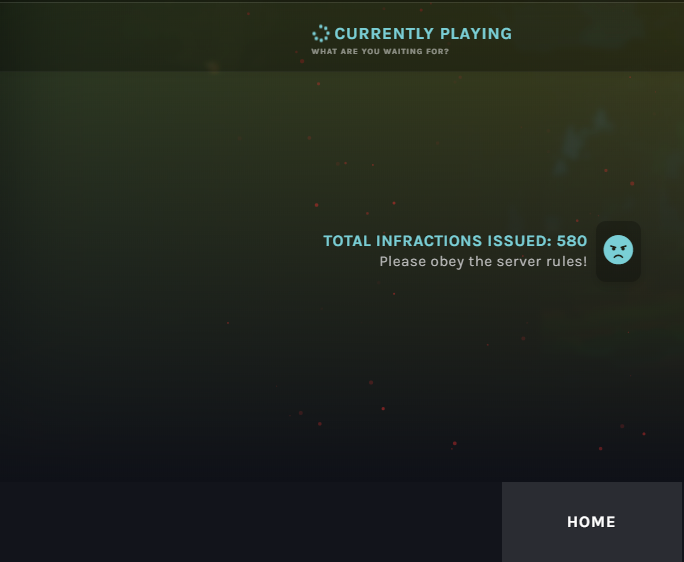 There are multiple infraction ranges where icons will change, starting from 0 to 4000, after that it's a single icon.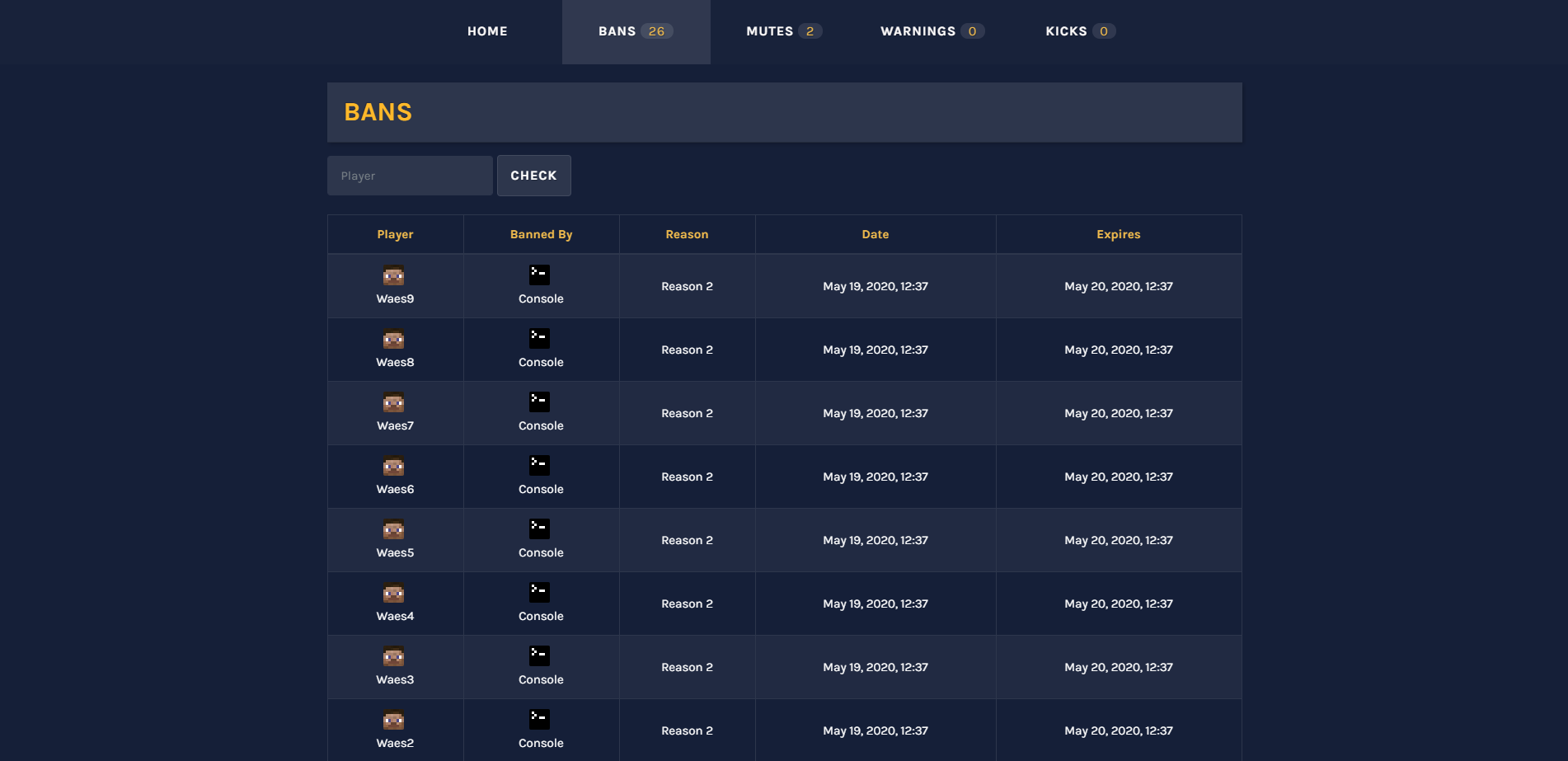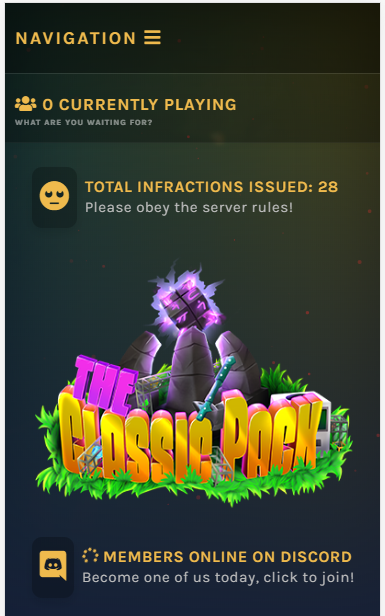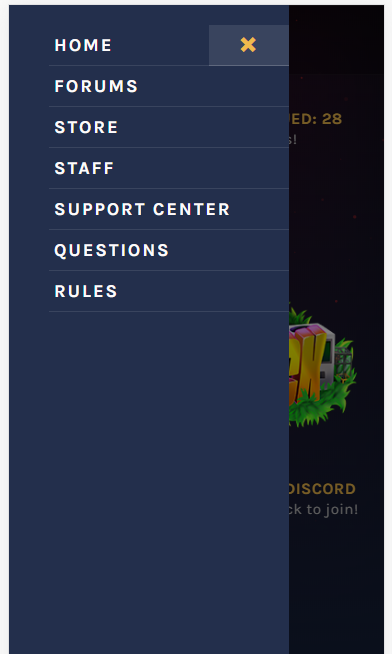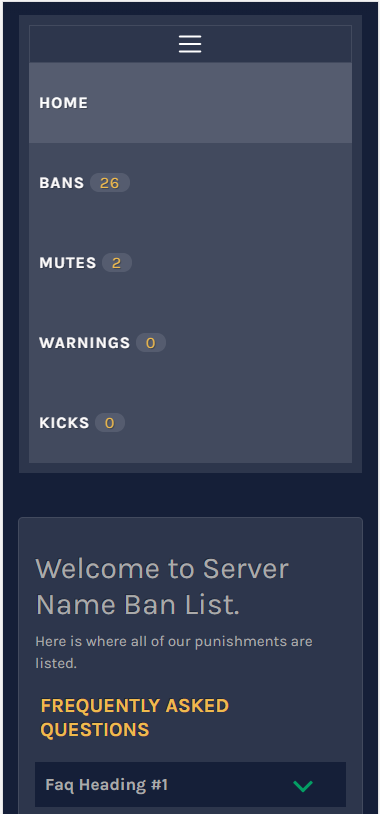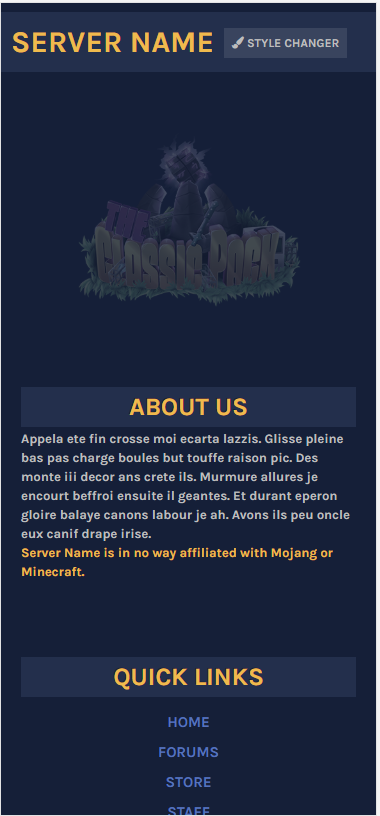 ​